The 7 Most Essential Fantasy Books Coming Out in March 2017
From Laini Taylor to Neil Gaiman, March is looking magical.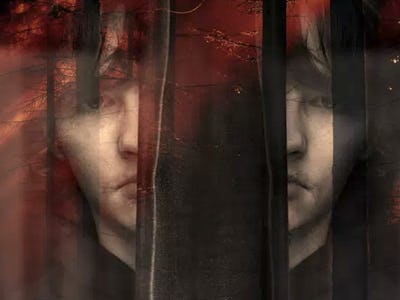 Flickr
As March approaches, it doesn't only bring unpredictable weather and a tentative hope for spring — it also brings a fresh new crop of fantasy novels. From debuts to new entries in established series; from swords and sandals high fantasy to YA, to urban fantasy and even a genre-bending literary novel, here are seven hotly anticipated titles to look out for.
1. Exit West by Mohsin Hamid
Exit West is a literary fantasy novel from the author of The Reluctant Fundamentalist. It pulses with beautiful prose. Its main focus is the plight of refugees in an unnamed city and the love between a young couple, but the magic comes in as they discover doors that magically lead them to distant parts of the world. It's not high fantasy, but it uses magic to help underscore a larger political point — as sci-fi and fantasy so often does.
Release date: March 7.
2. Relics by Tim Lebbon
Relics is the first novel in a new urban fantasy trilogy about a woman who becomes entangled in London's dark and strange underbelly with a sinister and fantastical black market.
Release date: March 21
3. The Djinn Falls in Love edited by Mahvesh Murad and Jared Shurin
This short story collection revolves around the Djinn from Arabic folklore and features authors like Neil Gaiman, Nnedi Okorafor, and Helene Wecker.
Release date: March 14
4. Strange the Dreamer by Laini Taylor
Laini Taylor wrote the spellbinding and original Daughter of Smoke and Bone series. Her cities are magical, her world-building skills strong, and her prose lovely. Strange the Dreamer is the first in a new duology that involves yet another magical city and a war between gods and men.
Release date: March 28
5. Sins of Empire by Brian McClellan
This novel is the first in a new series that involves a nation of criminals and misfits and a lady chancellor with secret police. It's set in the same world as McClellan's popular Powder Mage trilogy but can also function as a standalone.
Release date: March 7
6. Brother's Ruin by Emma Newman
This is the first novel in a new trilogy that is set in an alternate steampunk version of the 1800s where magic exits out in the open and citizens can hone their magical skills in college. Think The Golden Compass meets The Magicians meets Gilded Cage.
Release date: March 14
7. Chalk by Paul Cornell
This fantasy novel involves bullying at an English school and mystical chalk horses of the English countryside. It sounds like The Secret History with a fantastical British spin.
Release date: March 21