How to Post an Instagram Slideshow 
Instagram's new feature is good for up to 10 photos.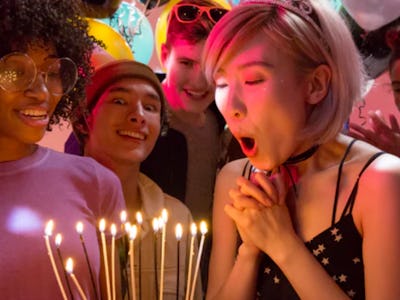 Choosy photographers rejoice. Thanks to Instagram's newly launched carousel feature, users can now add up to ten photos at a time to a single post. Gone (hopefully) will be the days of seeing your feed dominated by that one person who just had to post those 17 great pictures from their trip to Cabo all at once.
Even better, the Instagram carousel feature integrates well with the current app design and is fairly intuitive.
How to post an Instagram slideshow
When posting a photo, there will now be an option in the bottom right corner of the picture panel that allows you to select multiple photos — up to ten, in fact — which your followers will be able to swipe through at will when your slideshow appears in their feed. From there, the process is pretty much the same as it's always been. You'll be able to edit each of the photos individually before you post them, and then caption the entire thing as normal.
For those people who have trouble deciding which of their photos is really Instagram-worthy, slideshows should take off some of the pressure.
Reactions to Instagram's new feature are sure to be mixed, as is usually the case when changes are made to a beloved social media platform. So far, reactions on Twitter seem relatively positive.
People seem to realize the ability of this feature to reduce redundancy, which may just wind up being it's biggest selling point.
Although some have already vowed never to change their ways.
It remains to be seen just how popular these slideshows will be, as well as how it will affect people's posting habits. Will people still opt to post as few photos as possible, or will they go all in with ten in a scattershot case of quantity over quality?
Here's the official language in the Instagram update, version 10.9 off the app:
You can share up to 10 photos and videos in one post on Instagram.
When uploading to your feed, you'll see a new icon to select multiple photos and videos.
Tap and hold to change the order.
Apply a filter to everything at once or edit one by one.
In feed, swipe through to see them all.
This feature will be rolling out globally over the next few weeks.