'Logan' Had Mutant Cameos But They Were Deemed Too Awkward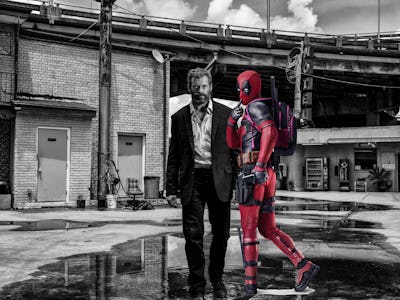 20th Century Fox
Mutants are mostly wiped out in James Mangold's Logan, the final Wolverine movie to star Hugh Jackman. Individuals with naturally-gifted abilities are absent throughout the film, but earlier versions of Mangold's story had a small population of mutants hiding in an "underground railroad." The scene would have provided the opportunity to allow a few cameos, but Mangold cut the scene because, as he put it, it was "awkward."
During the press tour for Logan, Mangold revealed in an interview a deleted scene — which he cut out in the writing stage — in which Jackman's Wolverine meets more mutants while on his journey with Laura (Dafne Keen). But Mangold removed it because it took away "from the loneliness of the story" and served mostly as just an opportunity for cameos.
"I'm so cautious of it," Mangold said, "despite how much fans want it to happen." "You find these moments where you're trying to please people and write these scenes where they'll bump into somebody but it always just seems like an awkward cameo unless you can make it fit organically and the character is integral to the story."
Most superhero movies today are loaded with cameo appearances that don't serve the plot — see: Batman v Superman — but Logan is truly unlike most superhero movies today, and it goes beyond its R-rating. As the final feature to have Jackman in the starring role, X-Men fans will see how different Logan is when it comes out on March 3.