'Fire Emblem' is Having One Hell of a Year
And might be for years to come.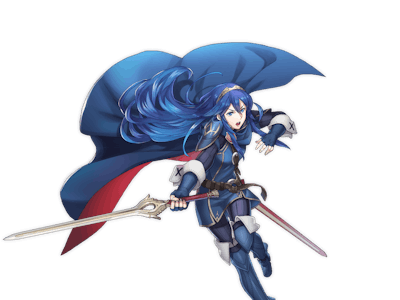 Nintendo
When Fire Emblem Awakening released in 2012, there was talk at the time that developer Intelligent Systems wouldn't get another chance at the franchise if it didn't do exceedingly well. Thankfully, it did well, and Fire Emblem Fates (Conquest, Birthright, and the connective tissue between the two that is Revelation) came out not too long after. And now there's Fire Emblem Heroes and yet more coming. In a very real way, 2017 is the year of Fire Emblem.
In case you were living under a rock when the company announced them in January during a Nintendo Direct, here's every Fire Emblem we know about in 2017: Fire Emblem Heroes, the mobile game, has already released; Fire Emblem Echoes: Shadows of Valentia is set to release for Nintendo 3DS on May 19; and Fire Emblem Warriors is coming this fall. There's also a Fire Emblem being developed for the Nintendo Switch, of course, but that's tentatively set for 2018. That's a whole lot of Fire Emblem.
And while Fire Emblem Heroes will likely stand out the most from the pack due to being the second real mobile game that Nintendo's put out, it's honestly the Fire Emblem Gaiden remake that is Fire Emblem Echoes: Shadows of Valentia that most stands out to me. First and foremost, the game is getting its own set of amiibo. Usually, that indicates a fairly strong commitment from Nintendo. On top of that, the Echoes format is exceedingly telling for how things might go over the next couple years.
Assuming Shadows of Valentia does anywhere near respectable, it's fair to expect more and more remakes to come out of the studio. There's a fair amount of past Fire Emblem games to mine for new versions. There's no reason at all that previous titles for, say, the GameCube or Wii couldn't return in newer, better versions. It'd be hard to resist a Nintendo 3DS version of Path of Radiance, for example.
It's not too farfetched an idea. After all, both Sony and Nintendo have done this kind of thing before, and Nintendo itself regularly brings back older Zelda titles to new platforms like they did for the Wii U with both Wind Waker and Twilight Princess. When it comes down to it, 2017 might be the year of Fire Emblem, but so might 2018, 2019, and 2020 — it could very well stand to be the many years of Fire Emblem.