The Best Board Games Releasing in 2017
Dungeons and dragons and bears and Cthulhu. Oh my.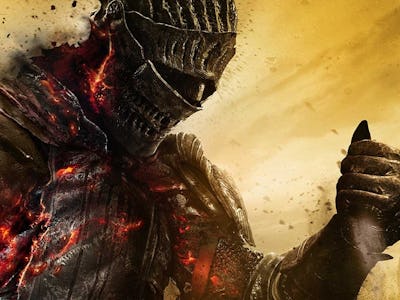 EquityArcade
Board games continue to innovate and expand in new ways, and they're not going anywhere anytime soon. As tabletop games settle into their renaissance, designers and artists have collaborated to make some truly amazing new games. 2017 is no exception, with a diverse spread of games set to release this year. Let's explore a few of the best.
Near and Far
Near and Far is the much-anticipated follow-up to Above and Below, and promises more of the lovely writing and artwork that we've come to expect from Red Raven Games. This time around, players seek out a lost city in a world replete with staggering ruins. Quests are read from a book of stories, meaning the game plays out differently each session, while the campaign itself takes place across 10 maps. Near and Far will be released in May.
Unfair
Unfair brings RollerCoaster Tycoon to your table. Players can develop their own theme park using a number of different, well, themes including Pirates, Robots, Jungle, and Vampires. These help you improve your park in different ways, whether it's building the tallest roller coaster or improved money-making strategies. Of course, on top of all of that building, you'll also have to thwart the competition, who will be trying their best to sabotage you. Unfair is currently printing, and Kickstarter copies are expected to roll out quite shortly.
Dark Souls — The Board Game
This is truly a work of love on Steamforged Games's part. That's the only way to explain the amazing level of detail that's gone into this analog rendition of Dark Souls, right down to the game's finely crafted miniatures. This game is looking to be just as challenging as its video game namesake and even features some familiar bosses. You can play co-op or solo, but every battle you encounter requires some well-thought out strategy if you want to survive. Dark Souls — The Board Game is slated for release in April.
Eldritch Horror: The Dreamlands
Lovecraft fans will be delighted to hear that tabletop classic Eldritch Horror is getting a new expansion. The Dreamlands features an entirely new sideboard that allows players to pay a visit to the Dreamlands, an ethereal realm that inevitably spreads into the waking world. You'll have to team up with a new crew of investigators to hunt down two Ancient Ones who pose an immense threat. The expansion will feature plenty of new adventures, and you can try it out soon — the game's expected to launch in 2017's first quarter.
Bears vs. Babies
Exploding Kittens has a fitting sequel in Bears vs. Babies, another truly ridiculous card game. Players create monsters from a random assortment of body part cards (chainsaw arms, cyborg legs, a bear head, what have you) to build a formidable army to take out a motley crew of evil babies, including Scary Hairbaby and a pterodactyl baby that shoots lasers from its eyes. The hilarious artwork really makes the game, and it's sure to be a hit at parties. You can expect Bears vs. Babies this June.
Massive Darkness
Massive Darkness turns Dungeons & Dragons into a board game — there's no need for pen and paper here, but it's shaping up to be a rich tabletop RPG experience. There's no dungeon master or tomes of rules to memorize (although those things certainly have their place). Instead, it's a much more express way to dungeon crawl. Players face off against terrible monsters alongside their friends while leveling up and improving your gear along the way. Massive Darkness is expected to arrive in April.