It Won't Matter at All If Professor X Pops Up in 'Legion'
The showrunners want their solo X-Men series to stand on its own.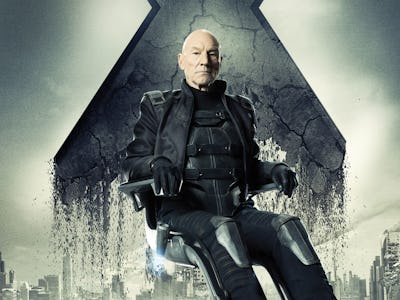 20th Century Fox
Charles Xavier, a father figure to thousands of mutants in the Marvel Universe, is the literal father to mentally ill mutant David in FX's Legion, premiering February 8. In the age of gigantic interconnected universes, the producers have been maddeningly vague whether or not the series shares the same universe as the X-Men films. It is, but also, it isn't. It also doesn't matter, because whether or not Charles Xavier shows up — either Patrick Stewart or James McAvoy — he won't be who we've known for years.
Speaking to various outlets, showrunner Noah Hawley has been adamant that Professor X will show up in Legion, but the show will spend most of its first season making sure audiences connect with David, who begins the series in a mental institution. "We're in the subjective reality of David," he said at a panel at New York Comic Con last October. "We also begin to realize, we're seeing this world through multiple layers of the confusion and signals that Dan's character is getting. I think it would be a spoiler in a true sense to say."
He went on to add that he likes "making things that are unexpected and yet feel inevitable" before adding: "I will say we are true to the origins of this character and leave it at that."
In a separate interview with IGN, producer Lauren Shuler Donner said Legion occupies "a different world" than the X-Men films, which runs contradictory to other things mentioned by Hawley and others involved in the series. "We just don't want to get into the Xavier world, because that's not what this show is about."
It's clear that whether or not Legion is in the X-Men universe or not — it probably is, as all comic book TV shows today wind up sharing a universe — it's very much not the point of the show. By strictly focusing on a new interpretation of Legion, a character created by Chris Claremont and Bill Sienkiewicz for Marvels New Mutants in the '80s, the show wants to stand on its own first. All the shared universe stuff will come later.