Design Geeks, Rejoice: Netflix's New Series 'Abstract' Looks Good
'Abstract: The Art of Design' will bring attention to underappreciated work.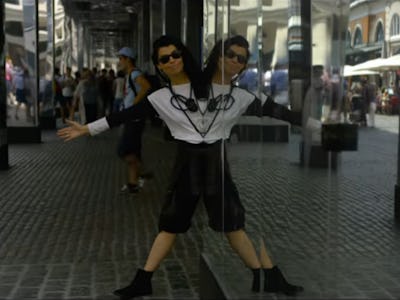 Netflix
A new Netflix original documentary series will focus on one of the least appreciated art forms out there: design. Abstract: The Art of Design will explore the design of everything from Nikes to office buildings.
Meet eight of the most creative thinkers and imaginative minds working in the world of art and design today in the new Netflix original documentary series, Abstract: The Art of Design. Journey through their creative process, explore their work, and discover how their innovative designs have profoundly affected our every day lives.
According to the trailer, good design comes from "looking for a moment when you feel you're as close to the soul as possible." As dramatic as that may sound, this docu-series seems like it will focus on facets of design that are largely overlooked. Someone once designed the chair you're sitting on and the phone you're holding. This series is looking to showcase the work that goes into them.
Abstract will follow Paula Scher (graphic designer), Cristoph Niemann (illustrator), Platon (photographer), Tinker Hatfield (Nike shoe designer), Ralph Gilles (automotive designer), Bjarke Ingels (architect), Isle Crawford (interior designer), and Es Devlin (stage designer) through their projects and attempts to make the world a more beautiful, unified place.
Season 1 of Abstract: The Art of Design will be available on Netflix February 10.