5 Games to Play in Honor of the 20th Anniversary of 'Diablo'
These games are much more than mere clones.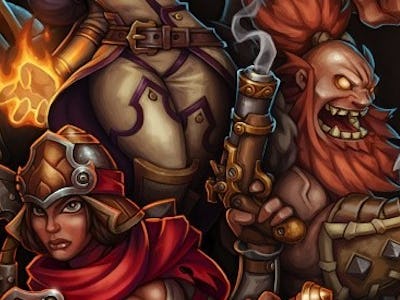 Co-Optimus
As Diablo celebrates its 20th anniversary this month, we're all feeling a little nostalgic, remembering long nights spent clicking our mice into fine powder. Diablo inspired an entire genre, while also spawning a series of clones and Diablo-esque games. Not all were created equal, but some come pretty darn close or make some much needed improvements to Diablo's initial workings. Let's take a look at the best Diablo games that aren't actually Diablo games.
1. Torchlight 2
Torchlight and its successor raised new excitement for Diablo-style games starting back in 2009. The games give the genre a lighthearted, quirky feel. Its colorful design and playful sense of humor help it to stand out while still providing hours of clicky, addictive action. Even better, the game looks better while running like a dream on most PCs. Add to the mix some solid crafting elements that help you turn the junk you find into some serious treasure, and we've got a solid Diablo competitor you can really sink your teeth into.
2. Path of Exile
Path of Exile is vast, with seven classes to choose from, each of which can be expanded into the ideal specialization of your own choosing with the game's immense skill tree and customization options. You do all of that character building in a well-realized world. Each act introduces increasingly captivating areas for you to explore. Perhaps the biggest shift from Diablo is the game's economy. Rather than selling items via an Auction House, players barter with each other and NPC merchants to get the gear that they need, alleviating the price gauging and inflation problems that once plagued . . . other games.
3. Darkstone
This classic RPG inspired the original Diablo, and it shows its age just a bit. However, it's still a fantastic experience with its procedurally generated dungeons and satisfying class system. There's plenty of loot to be had, but the game's real draw is its replay value. There are many ways to play each class as you acquire your own unique arsenal of spells and abilities that can easily differ each time you play the game. You'll get to choose how the story unfurls, too, as you go on a quest to seek out 7 orbs to defeat a Necromancer gone mad. There are far more than 7 orbs, and each has its own series of side quests, meaning you'll get different story paths each time you play. It's a rich, old-school experience with some very forward-thinking ideas.
4. Titan Quest
Titan Quest blends Diablo with classical mythology to great effect. It sticks to its Diablo roots very closely, save for the unique setting, but also improves on some things. It features strong multiplayer options, including online co-op. It also boasts a dual job system, allowing you to specialize in two classes to really expand what your character can do. Titan Quest is a great option if you're looking for Diablo with just a bit of a twist.
5. Eternium: Mage & Minions
This mobile entry has an art style reminiscent of Torchlight, with bright splashes of color and cutesy characters. Mage & Minions does an expert job bringing the action RPG formula to the mobile platform with flawless touch controls. Not only that, this game packs tons of hours of content, with deep tactical combat (if you wish to pursue it), and hundreds of items to hunt down or craft. The best part? There are no paywalls or in-app purchases, so you can tap to your heart's content.