Nick Fury Solo Comic Brings Back Steranko-Style Sexy Spy-Fi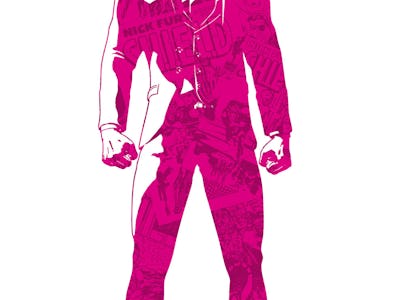 Marvel Comics
The original badass of the Marvel Universe, Nick Fury, is getting his own ongoing series in 2017. Fans of the groundbreaking Nick Fury, Agent of S.H.I.E.L.D. from Jim Steranko will have plenty to love about it.
The new Nick Fury, launching in April, will be written by Eisner Award-winner James Robinson (Scarlet Witch, Cable) and Squadron Supreme artist ACO in a sci-fi/spy infused adventure. The press release from Marvel teases the first arc, which begins with Fury investigating a case on the French Riviera that will lead him to the "mysterious" Frankie Noble, Agent of Hydra. Additional locales teases include Atlantis and the Earth's moon. Truly, nowhere is off limits to Nick Fury.
While Robinson will undoubtedly dish up a good story, ACO's art thus far is not only breathtaking, but reminiscent of Steranko's iconic work for Marvel from the '60s. Strongly influenced by The Man from U.N.C.L.E., James Bond, and the psychedelia and pop art movements, Steranko's Nick Fury, Agent of S.H.I.E.L.D. was an innovative comic that reinvented sequential paneling. In previews provided by Marvel, ACO's art looks as vibrant as Steranko's did all those years ago.
Compare the two below. First, here's an iconic sequence from issue #2 of Nick Fury, Agent of S.H.I.E.L.D. released in 1968.
Now compare to one of ACO's previews for Nick Fury #1. It's not the final art, there's still more work to be done, but it's already shaping up to be something really special.
Nick Fury hasn't been the head of S.H.I.E.L.D. in some time. He missed Civil War II (probably a good thing that he did), but this year he'll catch up with the rest of the Marvel Universe. Wonder how he'll take to the death of Tony Stark.
Nick Fury #1 will be released in April.