The Best 'XCOM' Mod Is Getting a Sequel for 'XCOM 2'
A big mod is coming from the developer of the first Long War.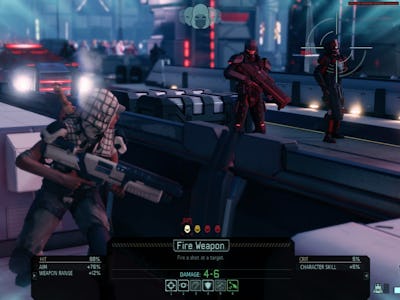 Kotaku
A post on XCOM 2's website announced today the upcoming release of a "Long War 2" mod for the PC version of the game, news that will excite veterans of the franchise who remember the first "Long War" mod and would love to see things like enhancements to the storytelling and further customization of the player experience.
The mod is in development from Pavonis Interactive — the new name of Long War Studios — which was the development team responsible for the original and much beloved "Long War" mod for the series's last entry, XCOM: Enemy Within and several existing mods for XCOM 2.
The original "Long War" was a partial-conversion mod for the turn-based tactics game where players defend the Earth from alien invasion; support and success were so high that the team went on to create its own development studio, so that's saying something.
The "Long War" mod enhanced almost every aspect of the base game. More options for customization and direction in the story — which made for a more complex narrative experience in the campaign — and it added new character classes, weapons, abilities, armors, items, and even other subtle features, like fatigue, to give nuance to the experience. "Long War" overhauled the entire gaming experience for the better and was downloaded over 840,000 times by players.
The official XCOM 2 website promised that the team behind the original "has been working on something ambitious" that's definitely called "Long War 2," but beyond that, we don't know any specific details. Pavonis, prior to the name change, had already put out the "Alien Pack" along with the "Perk" and "Laser Pack" mods for XCOM 2, which created a slew of new enemies, added upgrades to existing character classes, an entire new weapon class, new character classes, and even the option to create your own custom class.
It was Long War Studios that brought all those badass changes in the past, but expect even more excellent updates from the impending "Long War 2" mod from Pavonis Interactive, due out sometime in 2017.