Ryan Reynolds Thinks 'Logan' Could Win a Major Oscar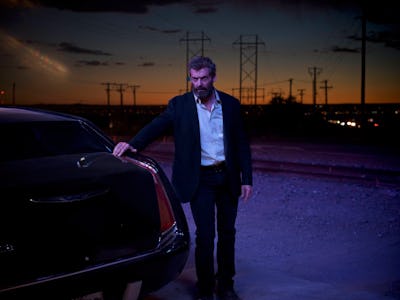 Twitter.com/WolverineMovie
Will a superhero movie ever win a major Oscar? Deadpool star Ryan Reynolds is confident one will, one day — and he's placing bets it could be Logan. The final film in 20th Century Fox's standalone Wolverine trilogy starring Hugh Jackman is "amazing" and "mind-blowing" to Reynolds, but is it enough to break the Academy's stigma against superhero blockbusters?
In a profile from Variety, Reynolds sang the praises of Logan, which shares Marvel continuity with Fox's X-Men and Deadpool. "Logan looks like a movie that might break that glass ceiling," Reynolds said, referring to the yearly snubbing of superheroes for the Academy's highest honors. "I know first hand that it's amazing … I've seen some of it. It's mind-blowing."
While no one should actually expect Logan to get nominated for the 2018 awards, let alone crowned Best Picture, the R-rated movie looks so wildly different from Disney's polished Avengers or even Warner Brother's Hot Topic-inspired DC films that Reynolds isn't being so farfetched. Directed by James Mangold (Walk the Line), Logan looks like a Cormac McCarthy-style apocalyptic Western, which is an unusual style for superhero movies — and maybe the right one — to appeal to Academy voters.
Superhero movies do get nominated at the Oscars, often for sound mixing and visual effects (and rightfully so). In 2009, Heath Ledger posthumously won Best Supporting Actor for his portrayal of the Joker from The Dark Knight. But could a superhero film ever win the big one? Deadpool just got a WGA nomination for Best Adapted Screenplay, so maybe. Stranger things have happened.
Logan will be released on March 3, 2017.