'Call of Duty' Esports Fans Look to the Future
A new hope in the form of a new season.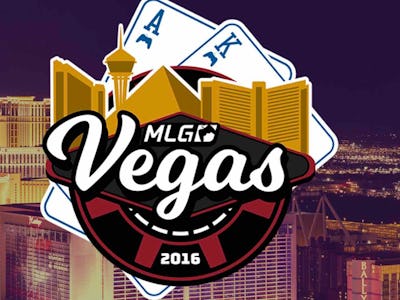 Gaming Intel
Fans decked out in team jerseys descended on the Mandalay Bay Resort, which sprawls at the southern end of the Las Vegas Strip, buzzing with excitement on December 16. Rather than trying their luck at the roulette tables, these dedicated Call of Duty followers were here to bet on their favorite of the closely matched group of pro teams. Their hope for the 2017 Call of Duty World League season? Watching their favorite game rise to the top of esports to stand alongside the likes of League of Legends and CounterStrike: Global Offensive.
Call of Duty is one of those games that, for years, has been a household name. The series has a generalist appeal that flows far outside of "core" gaming, but what many don't know is that Call of Duty has been a competitive sport for many years. Major League Gaming (MLG) and Infinity Ward are looking to change that though, as the Call of Duty World League (CWL), Activision's initiative to bring CoD esports into the spotlight, kicked off its second year in Las Vegas.
"I think what we're seeing here is just the beginning," one fan, Kevin, said as several event-goers congregated around slices of pizza at the convention center food court. Bedecked in an OpTic Gaming jersey, he told Inverse he's excited to see CoD pro teams become more visible in the esports industry. And it does look like Call of Duty is headed in that direction, with several teams gaining a serious level of celebrity.
Teams like OpTic Gaming and FaZe Clan get hundreds of millions of views a month on their YouTube channels and have massive fan followings. Dedicated streams and silly videos of the teams interacting help to elevate them to celebrity status in the eyes of Call of Duty followers while at the same time attracting big-name sponsors.
"I think talent is important when you want to support a team, of course," one FaZe Clan fan noted outside of the stage area. "But I think personality is good, too. Look at how successful teams like FaZe are just because of their presence on YouTube. Being relatable is just as important."
Watching folks chat about stats and matches in between games, others toting neon containers of G-Fuel through the halls chatting amiably with friends, there was a clearly festive vibe at MLG Vegas. Dedicated fan bases play a large part in that, but returning rivalries and narratives around the competition had a big role in energizing the crowd over the weekend, too.
While FaZe and OpTic both found themselves in the losers' bracket on the last day of the event, they ended up with the chance to fight their way back into the championship — by duking it out with each other. It turns out that FaZe and OpTic have a storied past, having fought time and again in key matches within the league for championship titles. The two teams faced off in Round 4 of the loser's bracket — one would be advancing to the semi-finals, while one would be saying goodbye. It was a tight match as the tide of competition ebbed and flowed from favoring one team to the next within seconds. The two rivals were evenly matched, and the air around the stage sizzled with tension. While OpTic caught up with FaZe in the final moments of the game and took the lead in an exhilarating rotation, FaZe was eventually able to secure the win in the final Hardpoint round, beating OpTic 250 to 207.
"I think that was the match people came here looking for," Ashleigh commented after the game wrapped up. A long-time fan, Ashleigh is working on starting her own YouTube channel dedicated to CoD esports and was attending with two fellow fans. "It was so close. And this is the drama you can only find in Call of Duty in competition."
She definitely had a point. The convention center was charged following the OpTic/FaZe match, as OpTic said goodbye to Vegas while FaZe had another chance at the championship when they would face-off against veteran team Cloud9 later in the day.
While these fans have been heavily invested in Call of Duty for some time now, it feels like a fresh start for the game. "The new CWL has changed the game," longtime Cloud9 fan supporter Devon said. "But I think it's good. It's easier for fans to watch the game — you can watch pro-games right inside Infinite Warfare. And I think the sport is going to get a lot more attention this year."
He might be right. Activision and MLG are working hard to promote Call of Duty and the CWL. The Live Event Viewer, for example, lets you watch matches inside the menu of Infinite Warfare before you go in to play your own games. MLG GameBattles, too, are working to make fans feel more in touch with the competition by giving them their own ranked leagues to participate in.
"I want Call of Duty to become more popular as an esport," a fan told me after the final match came to an end and Rise Nation became the MLG Vegas champions. "I want people to see that it's actually a really cool community that's not just about bros being jerks. There's a lot of strategy, and it's fun to watch."
It was hard to shake that feeling of optimism as the event wound down. Despite their disappointment, even the fans of losing teams left the event hopeful for what's to come. "It's just the beginning," Cloud9 supporter Alex said after his team lost to Rise in the finals. "I'm excited to see what happens next. It could be big."