Science Confirms Women Denied Abortions Actually Do Suffer
Meanwhile, anti-abortion advocates claim abortion hurts the mental health of women.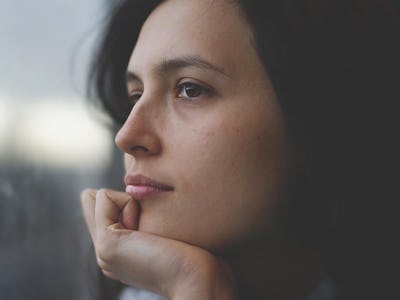 Pixabay
Legal battles around abortion rage on more than ever — from Ohio's controversial anti-abortion legislation, dubbed the Heartbeat Bill, to a Texas ruling that aborted fetuses must be cremated or buried.
These might make it seem that the fetus is of the foremost concern for anti-abortion advocates, but that's not quite true. The 300 abortion restrictions in place across the United States harken back to a central argument that abortion hurts both the fetus and its mother. In nine states, women seeking an abortion are required to go through counseling on the negative psychological and emotional responses to abortion before they can receive it.
However, consistent research demonstrates that women who receive abortions are not at a greater risk for mental health problems than women who actually don't go through with abortions. A study published Tuesday by JAMA Psychiatry adds further evidence to this. According to a team of researchers led by Dr. M. Antonia Briggs of the University of California, San Francisco, women who are denied an abortion initially report less psychological well-being compared to women who did have an abortion. Briggs and her team believe this means that the restrictions placed on women's access to abortion on the basis of mental health concerns are not scientifically sound.
"There is no evidence to justify laws that require women seeking abortion to be forewarned about negative psychological responses," the researchers write. "These findings suggest that the effect of being denied an abortion may be detrimental to women's psychological well-being than allowing women to obtain their wanted procedures."
Briggs and her team assessed the well-being of 956 women over the course of five years after they were either denied or received an abortion. These women were recruited from 30 abortion facilities across 21 states. There were three groups of women: 425 who received an abortion because their pregnancy was within two weeks under their facility's gestational limit, 273 women who received a first-trimester abortion, and 231 women who were denied an abortion because their abortion was three weeks past a facility's gestational limit. This group was further divided into 161 women who gave birth and 70 women who either miscarried or had an abortion somewhere else (gestational age limits vary among facilities).
When the researchers interviewed the women who were denied an abortion one week later, they found that these women reported more anxiety symptoms, lower self-esteem, and lower life satisfaction than the women who had received an abortion. Their levels of depression were the relatively the same as the women who received an abortion just under the facility's gestational limits. The women's elevated levels of anxiety and lower life satisfaction became increasingly similar to the women in the other groups after six months to a year.
These findings blatantly contradict arguments made by anti-abortion advocates, such as Americans United For Life that claim, without evidence, women who receive abortions suffer from "post-abortion syndrome."
How actual scientific evidence amounts to public policy, however, is uncertain. According to Briggs, "Women considering abortion are best served by being provided with the most accurate, scientific information available to help them make their pregnancy decisions."
In the case of Whole Women's Health v. Hellerstedt in March, the Supreme Court ruled against massive restrictions on clinics and the doctors who work there put in place by the Texas government. They determined their ruling on the scientific evidence that demonstrated the Texas ruling did not do a better job of protecting women's health. Nine months later, Texas instituted its mandatory fetal cremation or burial rule. The Supreme Court ruling, based on science, did little to sway the goal of the legislature.