New 'Logan' Photo Reveals Crazy Doctor Who Slices Laura Open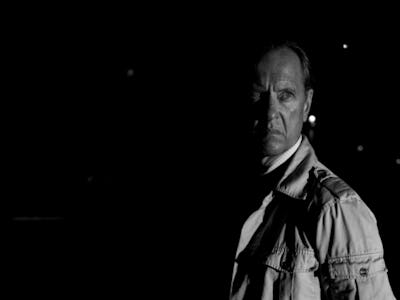 Twitter/Twentieth Century Fox
Wolverine's clone, X-23, didn't come into being by accident, and a new photo from the upcoming Logan has finally given the world a look at the mad man behind her creation: Dr. Zander Rice.
Rice will be portrayed in Logan by Richard E. Grant, who certainly has his work cut out for him. In the comics, Dr. Rice impregnates his coworker, Dr. Sarah Kinney, with a viable specimen created from Wolverine's stolen DNA. The end credit scene of X-Men: Apocalypse shows Wolverine's DNA being placed inside a suitcase, so that's certainly on point with the Rice story line.
Kinney gives birth to X-23 (Laura Kinney) and Dr. Rice, who hated X-23 from the moment he found out she wasn't an exact clone of the Wolverine, experiments on her with his father's Weapon X process. In the comics, Rice says they were "supposed to be creating a weapon, not a damn Barbie doll." So, in his anger, he refuses to use anesthesia on Laura, uses 10 times the radiation necessary, and brings her claws out one by one to sharpen them outside her body.
So when Laura is looking lost, hurt, and mistrustful of people in the trailers for Logan, there's good reason. She's been tortured her life, and was brought into a world that didn't even really want her. Laura definitely needs Professor X and Logan to be positive role models and loving father figures.
This reveal of a sinister Dr. Rice half hidden in shadow is perfectly on point with what is known of him from the comics. So, it seems that audiences can expect to see him and the effects of his horrific deeds on screen when Logan premieres on March 3, 2017.