Michael Phelps Says He Just Wants to "Have Some Fun" With Tech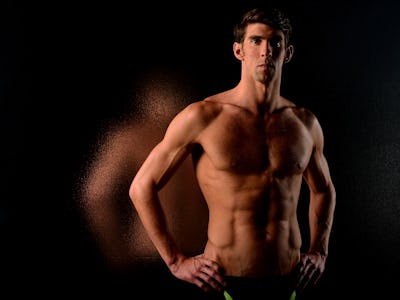 Getty Images / Harry How
American merman Michael Phelps has already set numerous Olympic records in swimming — and now he wants to dive into Silicon Valley.
According to the Associated Press, the 31-year-old, who made a name for himself in the pool, is ready to dip his toe into the tech world. "I would love to get involved, whether it's in a couple little startups here and there, take a little risk, have some fun and see where it goes," he said.
"I am getting my feet wet," Phelps continued. "2017 will be a big year."
He did not reveal exactly what he had in mind for a startup. Maybe, though, he'll start with something small before jumping into the deep end.
So far, Phelps' business experience consists mostly of big endorsement deals with sponsors like Under Armour, Visa, and Wheaties, though he became a spokesman for the computer chipmaker Intel in November. He also launched a line of swimwear emblazoned with his initials.
Apple, it's worth noting, made a big splash when it announced that the new iPhone 7s are waterproof. Perhaps Phelps is going to find a way to disrupt water itself.
He seems like he's being incredibly chill about this whole thing, which isn't exactly the attitude he had when he was an extremely intense swimmer.