Everyone Dies and This Video Game Can Help You Deal
'A Mortician's Tale' wants to make you comfortable with mortality.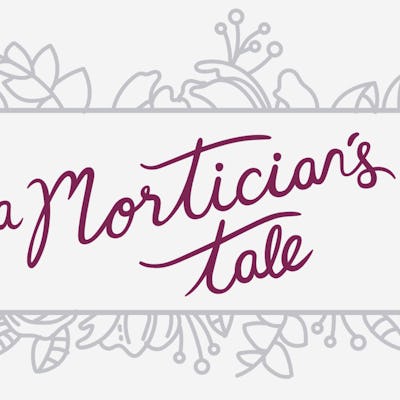 Laundry Bear Games
You're a silent young woman named Charlie. You have a job that you love. And you have regular contact with two types of clients: one living, one dead. This is the role you inhabit when you play A Mortician's Tale, which exposes players to a world thats often misunderstood or inaccessible: the work of undertakers.
A Mortician's Tale is the second offering from the young Toronto game studio Laundry Bear. A demo was presented at San Francisco's Day of the Devs on November 5, and the game is slated for release in early 2017.
Charlie's world is a largely purple one. The monochromatic color palette was a deliberate choice, says Gabby DaRienzo, who designed Charlie's world. This game takes players through the process of preparing corpses and interacting with the loved ones of the deceased. Because so many of the game's activities are potentially disturbing (the process of making incisions in a neck and filling it with formaldehyde comes to mind), DaRienzo wanted a stylized palette. The purple hues and the big-eyed characters keep the game from looking too shockingly real, even though the mortuary practices it shows are very much drawn from real life.
There are loads of things people don't know about the process of preparing a body for viewing. To take just one example, eyeballs sink after death due to the lack of oxygen. It's typical for Western morticians to place plastic caps under the eyelids, and to superglue the lids on top, so that the closed eyes look round. Sticking bits of plastic onto eyeballs, sewing mouths shut — these are the kinds of decisions Charlie makes in the course of A Mortician's Tale.
"We're trying to be as honest as possible, but there are certain things we can't show," DaRienzo explains to Inverse. This means treading the fine line between depicting the gritty reality of what happens to a body after death and, well, making sure the game can still get distributed.
So what was the kind of detail that didn't make it into the game? As body cavities leak, funeral directors often put diapers or cotton balls under genitals. DaRienzo thought this would have risked insensitivity, even for a game where "a lot of it is very graphic."
It's not just in the procedural details that the team behind A Mortician's Tale aimed for realism. The sound is one example. "I listened to four hours of embalming noises," sound designer Jen Costa said at one point, "and I think I nailed it."
The details that bring the game to life were gleaned from DaRienzo's friends who work in the funeral industry, and from her own research and interest in the death-positive movement. The death-positive movement wants people to be more comfortable with thinking and talking about mortality. Mortuary practices and other aspects of death are often feared or poorly understood, and the death-positive community wants to make us all less terrified of these things.
Particularly inspiring was the L.A. mortician Caitlin Doughty and the Order of the Good Death, a network of death industry professionals and others trying to open up the public conversation about mortality and bereavement.
DaRienzo and her game studio, Laundry Bear, have reached out to several members of the death-positive community. They used to run regular Twitch streams to get professionals feedback on the game's development. Several people have even been turned into characters in the game.
Carla Valentine is one of them. Valentine is a former pathologist who now curates exhibits at London's Barts Pathology Museum, in between running a death industry dating site and planning her own funeral-themed wedding. She tells Inverse she was excited to be the inspiration for Charlie's best friend; she considers games "better than movies for their immersive qualities," and bringing death industry awareness to gaming fits in with her own public engagement work. At the Barts Medical Museum, she's helped produce adult coloring books and give talks about the links between culture and death, from Indian funeral practices to the fact that the Splicers in BioShock were based on disfigured World War I veterans.
Others from the death-positive community are also optimistic. "Video games, along with us, have evolved in many ways," says Megan Rosenbloom, founder of Death Salon. "I think all artists have engaged with death since the beginning of art, so watching a newer platform do that dance is really interesting."
But one of the more prominent funeral industry professionals in the UK, funeral planner Louise de Winter, notes that not everyone in the industry is on board. According to her, this type of public engagement work is "a shock to the traditional funeral industry, who have kept death behind dusty flowers for so long." Despite what detractors might say of the way A Mortician's Tale brings uncomfortable realities to light, she tells Inverse that "for people who have an interest in the grisly realities, it's a fascinating insight."
DaRienzo has plenty of thoughts on the subject of death in games. She recently wrapped up the first season of Play Dead, a podcast where she talks to other game developers about how death is experienced in their work.
There's a strong indie sensibility in Play Dead — and in thoughtful mortality-themed games like That Dragon, Cancer, which Rosenbloom called "a really slow, sad atmospheric game" that challenges gaming conventions "because you can't really win it." DaRienzo attributes this trend to indie game developers sharing their own personal experiences of significant life moments, especially when they come from underrepresented cultural backgrounds. And because of more distribution platforms like Steam, "You're not being restricted by what your publisher demands of you."
Ultimately, DaRienzo sees A Mortician's Tale as being a story about the Western death industry and its future. "People are slowly becoming more interested in talking about death" and particularly alternative ways of dealing with it; there's more interest now in natural burials, home funerals, and spending time with the body of a loved one after their death. And while A Mortician's Tale could be seen as bleak, DaRienzo promises that it ends on a hopeful note. It's looking toward "a more honest future, a greener future, and a loving future."