Apple Finally Promises a Fix to Those Spam Calendar Invites
It's coming ... eventually.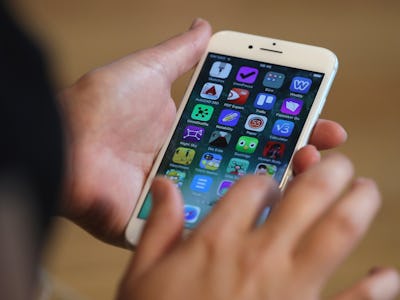 Getty Images / Sean Gallup
The days of iCloud Calendar spam might be over nearly as quickly as they started. After almost a week of building criticism over an influx of shopping-related spam calendar invites, Apple has finally released a statement saying it's working on a fix. Late Wednesday, the company sent an iMessage to fansite iMore that said it was trying to get a handle on the problem.
"We are sorry that some of our users are receiving spam calendar invitations," the company wrote. "We are actively working to address this issue by identifying and blocking suspicious senders and spam in the invites being sent."
While it's a nice apology, the company was more than hazy on when exactly users can expect the spam to cease for good. Attacking the problem at the server level is a start, but adding an option to ignore calendar invites without notifying the spammer could provide a more concrete design fix.
If you haven't noticed a decrease in spam invites yet, there are a few strategies users have stumbled upon that serve as a good stopgap measure. The easiest but perhaps most inconvenient solution is turning off your iCloud calendar completely. You could also adjust your notification settings so that you only get invites sent to your email, not your push notifications. Finally, you can create a spam calendar to redirect invites too — which might be more difficult if you're getting spam to a shared calendar.
Whatever you do, don't decline the invitations — that just alerts the spammers to the fact that you're alive and kicking, and probably guarantees that you'll get more.