Here's How to Watch the 2016 Game Awards Online
You no longer need to tune into Spike TV.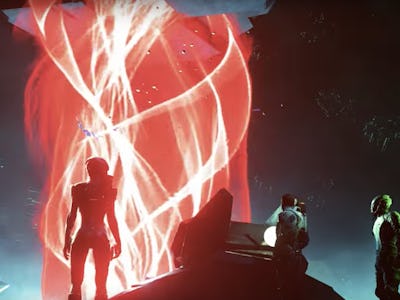 Mass Effect 
Video game awards shows have come a long way from running in between episodes of Deadliest Warrior on Spike TV. The Game Awards ceremony is now a yearly event that brings together gamers to honor the best games of the year and look forward to the future of gaming, right in the middle of prime time — but it's not on TV. Since moving beyond its network host, the awards ceremony has expanded what it claims to be every device and streaming system out there. Here are all the ways you can tune in tonight at 9 p.m. Eastern, when everything goes live online:
Social Media
The Game Awards offficial Twitter, feed, Facebook page, YouTube account and even Snapchat page will all host streams of the event. Tune in on your preferred service on the best connection you can get for the full experience.
Twitch
The popular gamer streaming platform, which boasts over 7 million viewers a month, is a natural choice for an awards show dedicated to hardcore fans. While the event isn't until Thursday night, there are already over 28,000 users subscribed to the show's page and some pretty heated sidebar discussion. To watch, simply load the stream on Twitch.tv on your browser or mobile app.
Xbox Live, Playstation Live, Steam
You'll be able to find the stream on Steam, Xbox, and Playstation by searching the service's homepages tonight.
Virtual Reality
In step with the video game industry's embrace of virtual reality, TGA will be partnering with NextVR to allow viewers to witness the show as if they were actually there without spending the money on tickets. There will be a preview of the new Assassin's Creed VR Movie experience at the show, so those watching in VR will get an even better view.
No matter which device or platform you're watching on, TGA always comes with a few treats. We already know there's going to be a new trailer for Mass Affect: Andromeda and there are sure to be some other exciting announcements in store. The awards show, which will also feature a performance by Run the Jewels, will start tonight at 9 p.m. Eastern.