New Pokemon Games Are Nintendo's Fastest-Selling Ever in America
'Sun' and 'Moon' sold a ton of copies.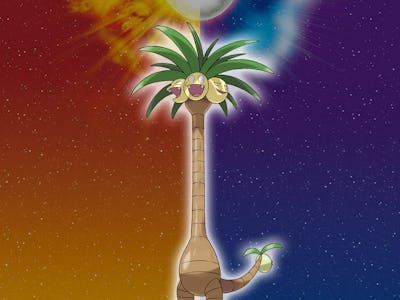 Nintendo
Pokémon Sun and Moon are a Snorlax-sized success. The latest pair of games in the beloved 20-year-old franchise are Nintendo's fastest-selling games ever in the Americas, having moved a combined 3.7 million copies in the two weeks since release.
Nintendo announced the new record on Wednesday, adding that Sun and Moon sold 85 percent more over their first two weeks than the previous record holders, Pokémon X and Y.
Sun and Moon had already broken Nintendo's record for the title of the most pre-ordered video games in the company's history.
The games, which can only be played on Nintendo's handheld system, the 3DS, have been a critical success as well as a commercial smash.
Perhaps Pokémon Go (yeah, remember Pokémon Go?) deserves a little credit for Sun and Moon's legendary success, since the Niantic game helped catapult the franchise back into the zeitgeist just in time for the main series games' release.
New additions to the franchise's tried-and-true gameplay, like powerful Z-moves and the ability to ride Pokémon around the Alola region, are fun additions. Perhaps most importantly, the new Pokémon (and some hilarious changes to old ones) are a hit.
Nintendo says that, combined, all Pokémon-related games and software have sold more than 280 million units since 1996 when the series launched with Pokémon Red and Blue.