Story of the Skywalker Family Could End With Current Trilogy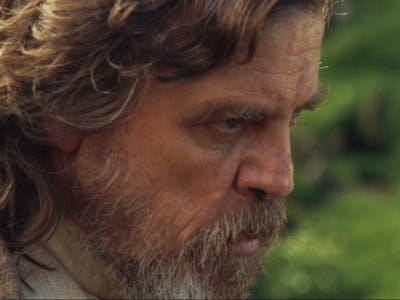 Disney/Lucasfilm
It looks like Kylo Ren/Ben Solo might be the final descendent of the Skywalker clan. After Episode IX concludes the current ongoing Star Wars trilogy in 2019, future Star Wars films may never again be constructed in a trilogy format. And that means the epic family drama of the Skywalkers could finally be coming to a close.
Speaking to EW, Lucasfilm President Kathleen Kennedy talked about the future of Star Wars as it relates to both standalone films (like Rogue One) and future trilogies beyond the films in production now. "That's a conversation going on right now," Kathleen Kennedy said. "I have to honestly tell you, could we [do nothing but standalones]? Sure. But I don't know. We are looking at all of that."
To be clear, Star Wars films will continue, probably even past the standalone film in 2020. But at this point, it looks like the possibility of favoring only standalone films as opposed to another trilogy is at least being considered. In some ways, this puts even more pressure on Rogue One to be satisfying, but also means Episodes VIII and IX of the current trilogy will have to tie everything up.
If future Star Wars films were only series of one-offs, it stands to reason that the forward chronology of that galaxy far, far away definitively stops with Episode IX. Counting Rogue One, half of all Star Wars movies are "prequels" to preexisting stories, a trend that will continue with the Han Solo movie in 2018. Meanwhile, only the episodes of the new trilogy are moving forward in time. At one point, George Lucas claimed the story of Star Wars was supposed to a "trilogy of trilogies," and now even though he's not involved, that may actually happen.
To be fair, all of the Star Wars films take place in an imagined "past" of "a long time ago," but if the Skywalker family saga does firmly find its ending in 2019, then any new Star Wars films after that may perpetually reference the epic adventures of Anakin, Luke, and Ben. If it's true, then Rey's conception of Luke in The Force Awakens may come true after all: Luke Skywalker, and all his kin, may finally pass into myth.