Australian Man Faces Fine for Using a Drone to Deliver a Sausage
He was apparently in violation of regulations.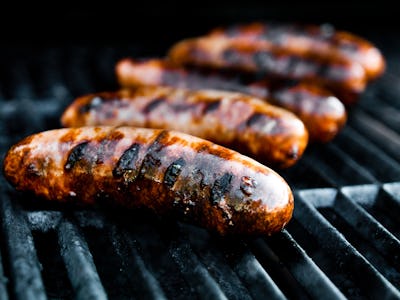 Flickr / Christopher Craig
As drones become more and more popular, people are cooking up creative ways to use them. One Australian man decided he'd deliver his mate a delicious sausage and has now found himself in legal trouble with the Civil Aviation Safety Authority (CASA). It's an exciting time as the technology becomes more accessible, but it's also important to keep in mind what regulations are put in place by organizations that simply want to keep everyone safe.
Drones have given humans some amazing possibilities, such as voice-controlled delivery systems by Amazon. And of course, there's a slew of viral videos taken from the sky-high perspectives of these flying contraptions. But there have also been precautions put in place, such as the Federal Aviation Administration's requirement that flyers need to pass a test to pilot their drones. While it might sound like buzzkill that CASA wants to fine one of its own for just trying to transport a little sausage, these types of agencies are trying to put guidelines in place to protect people.
Australian men's lifestyle website EFTM has the exclusive interview with the unidentified man, who apparently had the drone airlift some wieners to a buddy chilling in a hot tub.
The meaty mission was captured on video and uploaded to YouTube. That's when the trouble started: CASA commented that they were reviewing the video and that it was possible the drone activity breached safety laws.
The video was taken down, but thankfully EFTM preserved the clip.
According to the Telegraph, the man faces a fine of $AUS 9,000, or about $6,880 in U.S. dollars. Apparently the problem was that the drone was flown within 33 yards of people.
Additionally, there are those that are figuring out ways to deal with this technology in the case that it becomes problematic. Dutch police have trained eagles to take down any pesky drones.
The lesson here: Don't grill and drone. Or at least don't put it online.