Dave Chappelle Will Host Host 'SNL' After Election Day
This will be a historic episode.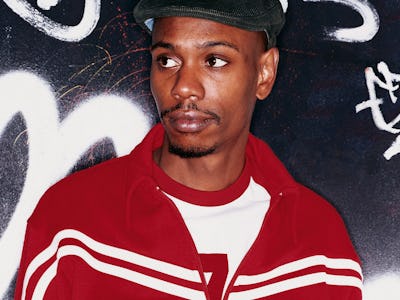 By this time next week, we will have ushered in a new era with the first female president in American history or it will be Donald Trump. Whatever the outcome, the first episode of Saturday Night Live after the election will also be a historic one as comedian Dave Chappelle will host the show for the first time accompanied by rap legends A Tribe Called Quest.
Saturday, November 12 will be the first time that we see Chappelle performing comedy on television since his dramatic departure from his Comedy Central show, Chappelle's Show. His show gave us some of the most popular sayings of the early 2000s, such as, "Does Wayne Brady have to choke a bitch?" from his Wayne Brady sketch and "Game, blouses!" from the hilarious and true to life Prince skit. Hopefully, his return to sketch comedy will give us some new one-liners and pieces that we can quote.
This is also the first time that we will see A Tribe Called Quest perform on SNL as they join the comparatively short list of rap artists to have performed on the show. The group's album We got It from Here, Thank You 4 Your Service will be released the day before on November 11. Sadly, rap legend Phife Dawg died earlier this year, but we will surely feel his energy and presence on that stage.
Check out the historic episode of Saturday Night Live on November 12 at 11:30 p.m. Eastern on NBC or on Hulu the next day.