Here's What You Need to Know About the Steam Halloween Sale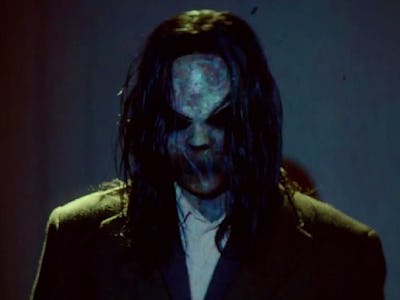 Cinema Blend
Steam has gotten in the trick-or-treating mood this Halloween. The online video game Mecca announced a special Halloween sale that's lasting from October 28 until November 1 at 10 a.m. PDT. The site will be offering insanely sweet discounts on some A+ spooky titles that you'll want to get your hands on.
While it's fun to take a look through the entirety of the specials, that could be a little daunting. Steam is, casually, the biggest digital distributor of video games in the business, and they're not messing around with this sale. And sales like this aren't uncommon for them. This specific sale is all about the creep-tastic horror genre, and features both games and movies that fall under the genre.
But what's worth actually checking out?
We'd suggest checking out Walking Dead stuff, which is sitting at a whopping 75 percent off at the moment. Same goes for Outlast, as its first-person survival tale is also 75 percent off. Can you really pass up that kind of opportunity? It's scary.
If those aren't your style, Limbo's $2. If you've somehow missed the little indie game that follows the adventures of a hazy shadow-boy working to save his sister, now is your chance. There's little reason to believe you'll ever find it for cheaper.
Finally, we suggest Vampire: The Masquerade Bloodlines. You can save 75 percent on this rich, brutal, wonderfully dark RPG taking place in a modern vampire underworld. What more could you want from a horror game?
In addition to the various games, there's also those horror movies to scroll through. From classics such as An American Werewolf in London and six of the Saw movies to the always-freaky Sinister and cult classic The Blair Witch Project, Steam pretty much has you covered this weekend. If this doesn't satisfy your Halloween cravings the whole time, then may we suggest post-Halloween candy sales?