Apple Pulls Dangerous 'Vigilante' App from App Store
Batman would love it, but it might just get regular citizens hurt.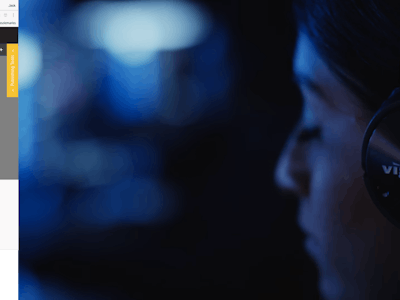 Vigilante
A day after it hit Apple's app store, the crowd-sourced crime-fighting app Vigilante has been removed from App Store. The app continues to work for users who already have it installed, but aspiring vigilantes are out of luck.
The app promises to map crimes-in-progress and send push notifications to user's smartphones, inviting them to respond to incidents and live-stream video of them to deter any further criminal activity. A day after its public launch in New York City, the Vigilante released a statement on its website saying that it was "working with Apple to resolve their concerns," and would be available again soon.
Here's how it works, to the best of our knowledge: Vigilante maps data of reported crimes or in-progress criminal activity and pushes it out to smartphone-armed users in the immediate area. The idea is that citizens closer to the scene can respond to the crime faster than the police, while broadcasting the whole thing via the app. But as many people have pointed out, a smartphone may be able to document violent crime, but it doesn't protect you from it. Running up on an active crime scene could be a great way to get yourself shot.
Vigilante's "manifesto," published on Medium on Tuesday, asks: "Can injustice survive transparency?" The app's core purpose is to "open up the 911 system," allowing citizens to respond to crimes faster than the police can. The app's rationalization is that opening up the 911 system would help even out the police-to-civilian ratio in major cities. In New York, there's about one police officer to every 232 civilians — that's one of the closest ratios in the country, but the Vigilante manifesto says it could still help "everyone do their part."
For their part, the NYPD has been somewhat inconsistent when it comes to vigilantism. Although the police do not officially support vigilante activity, commissioner Ray Kelly expressed support for civilian patrols in Brooklyn's Greenpoint neighborhood, which had a severe shortage of police officers.
"Any time a group wants to help with civilian patrolling, we support it," Kelly said during a press conference in 2013.
And New York City has a long history of citizen crime fighters. The Guardian Angels, an organized civil protection squad of regular citizens, have been roaming the streets since 1979.
"In the outer boroughs, people never get the top-shelf, five-star ­security that the NYPD gives [to Manhattan]," Angels' founder Curtis Sliwa told the New York Post in 2014. "If you don't do it yourself, you're going to be left in the lurch. There aren't enough cops."
But the Angels are an organized, long-standing group that trains members and makes them aware of their rights as private citizens and the best ways to stay safe on the streets. Vigilante gives anyone with a smartphone a de facto deputy's star.
The app is being developed by sp0n, a mobile-app company run by CEO Andrew Frame. But details on both the new app and its developer are extremely scarce: Sp0n's website is a blank page showing only the company logo and the quote "The Revolution Will Be Televised…" The Vigilante website now redirects to it's "Statement on App Store Removal", which is as follows:
Unfortunately, Vigilante is not currently available on the App Store. We are working with Apple to resolve their concerns. In the meantime, the Vigilante app will continue to operate for those who already have it.
We've already been hard at work bringing Vigilante to Android and we will be releasing an Android app imminently.
Over the last 48 hours, weve received an incredible outpouring of support from all over the world. Please share your email so we can get in touch as soon as we have updates.
Before the statement, Vigilante's site only included links to the app's social media profiles and an embedded video, which is a highly dramatized scenario showing the app at work. Check it out below.
When you download the app, you're immediately hit with a skull and crossbones logo and a large "WARNING" sign, which acknowledges that "approaching and recording these crimes and incidents may lead you into dangerous situations."
You're also immediately confronted with a novel-length terms and services agreement, which states right at the top that the app "may take you into unfamiliar areas and subject you to danger and harm." By clicking accept, here's what you agree to (among many, many other clauses):
You hereby release the Sp0n entities from any and all liability, claims, demands, actions, and causes of action whatsoever, arising out of or related to any loss, property damage, physical injury, contagious disease or death that may be sustained by you while in, on upon any premises or vehicles owned, occupied or used by the foregoing, or which may be sustained by you while at the scene of any real or apparent crime or other dangerous or hazardous circumstance or activity. This release will be binding upon your relatives, spouse, heirs, next of kin, executors, administrators, and any other interest parties.
Taken together, the overall intent of the terms and services agreement is to notify users in every possible bit of legal language possible that if anything bad happens to them while using the app, it isn't Vigilante's fault. Any infringement of the ToS will result in an immediate ban from the app.
Vigilante makes every possible attempt to prove its good intentions. You get an email right after signing up, which explains a bit more of the app's mission.
"We're empowering 8 million other New Yorkers to stand up against crime, peacefully and without bias, using the lens of their cameras," the email reads.
Frame's initial personal Facebook post is another manifesto for the service.
"Through Vigilante we are exploring the relationship between transparency and justice. Can we use transparency to reduce crime? Can transparency be empowered responsibly through technology? What behavioral changes might this create? Are they good for the world? Can we use transparency to repair the relationship between community and police?" he writes. "We are hoping a long-term behavioral change will deter criminal behavior, and it will happen even faster in the areas where Vigilante has the best adoption."
According to Frame, he also sees the app as a way for ordinary citizens to stay away from crime, even as it enables others to seek it out for altruistic reasons.
"Most users will use Vigilante to avoid crime. This app might save your life, or at least provide you with information to keep you safe," He writes. "When the app alerts you that a man is walking shirtless down the street with an axe (real, and not entirely unusual NYC incident), odds are it's happening. As with all incidents on Vigilante in this version, the police are on their way."
Inverse reached out to Vigilante's press team and to CEO Andrew Frame directly; the press representative said she would respond shortly, but we haven't heard back. We also reached out to Apple to ask what concerns prompted the possible removal of the app. We'll update this story if either party provides comment.