Britain's Turing Law Posthumously Pardons Gay and Bisexual Men 
World War II code-breaker Alan Turing was pardoned in 2013, but many of his peers were forgotten.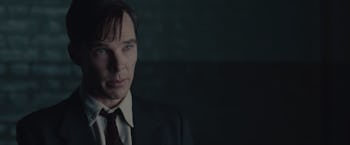 YouTube
Alan Turing and thousands of other gay and bisexual men faced horrible discrimination, including brutal legal punishment in the 1950s. Now, the British government is trying to apologize. Under a new amendment called the Turing Law, men who were convicted of now-abolished sexual transgressions will receive posthumous pardons. The amendment is named for Turing, a World War II code-breaker who was arrested, prosecuted, and eventually chemically castrated under Britain's anti-gay policies. Turing was ultimately pardoned decades after he took his own life. While it has been a long time coming for these men to be pardoned, this law honors a genius who helped save civilization by inventing computing and shows that the government is trying to make things right with the thousands of men that were unjustly prosecuted simply for their sexual preferences.
Liberal Democrat peer John Sharkey proposed the amendment to the Policing and Crimes Bill. Until 1967, homosexual relationships between men over the age of 21 were illegal. British judges convicted approximately 65,000 men under these laws.
Queen Elizabeth II pardoned Turing in 2013 after public outcry demanded that the government apologize for how they treated the computer scientist. The Turing Law demonstrates the government's regret over this unfair treatment and their attempt of making amends.
On top of simply being the right thing to do, the Turning Law also directly apologizes for the government's wrongdoing against the scientist, both in its effects and by naming it after him. It's extremely shameful that a man who was instrumental in cracking intercepted coded messages that enabled the Allies to defeat the Nazis, helping bring an end to the Second World War, would be turned on by the very country he served simply for being attracted to other men. While many of the people hurt by the British government's policies may never fully forgive the government for how they were treated, implementing the Turing Law is a step toward trying to fix those relationships.
Turing's achievements and breaking of the Engima code were depicted in the 2014 film The Imitation Game. Actor Benedict Cumberbatch portrayed the late Turing.
However, there are some shortcomings with the Turing Law. First the pardoning only applies to people who have already passed away. Those living with convictions will still need to apply to get their criminal records wiped of infractions that fell under the laws that targeted homosexuals. Also, it doesn't pardon gay men in Scotland and Ireland, who were also affected by the anti-homosexuality laws back in the mid-1900s.
Turing's great niece told the Independent, "This is a momentous day for all those who have been convicted under the historic laws, and for their families. The gross indecency law ruined peoples' lives. As Alan Turing received a pardon, it is absolutely right that those who were similarly convicted should receive a pardon as well. It is great news for all those who have worked so hard for years to bring about this new legislation."
Plenty of governments and countries have made reprehensible decisions in the past that negatively impacted the lives of people that were different from the mainstream. As times change, so do these laws and policies. And sometimes, like in the case of the Turing law, there's an opportunity to revisit those mistakes and rectify them.