The Future of Sex Is the Paradox of Choice
Author Emily Witt doesn't think we're going to end up living in pods alone. But the status quo won't stand.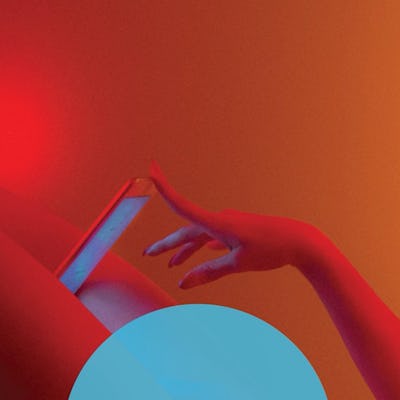 Non-vanilla sex is accessible more than ever before, as evidenced by Emily Witt's new book, Future Sex: BDSM, Chaturbation, and a thing called "orgasmic meditation" are just a few of the new ways to experience sex in today's more inclusive, open sex culture. The future of sex will be defined by almost too many choices.
But that doesn't mean sex is going to feel any better.
Witt set out to explore the existential alternatives available to a person who had given up on the old, stuffy idea of monogamous love. She found so many that they caused more bewilderment than comfort. While her experience led to some closure about what she wanted romantically and sexually, she now expresses concern about younger generations whose ideas about what they want might be even more poorly defined than her own. She talked to Inverse about the falsehoods of "hookup culture," Miley Cyrus's recently announced pansexuality, and why robot sex and teledildonics shouldn't be our most immediate concerns.
Have you found that sexuality has become commodified and neatly packaged — IKEA-fied, in a sense?
When you go on Tinder or any other internet dating app, a range of lifestyles are presented — people declare themselves as "polyamorous" or "kinky." I'm not convinced that these ways of living are necessarily sexual identities that you proclaim in that way. You just don't know what life is going to give you. What if you fall in love with someone who doesn't want to be polyamorous? I don't think it's the same as sexual orientation, where you're attracted to a particular kind of person. I think it's more socialized than that.
Why do you think younger generations are moving toward a hyper-categorized way of talking about their sexuality?
I think it's a good thing overall that people understand they don't fit in a particular box, and now there's all this new language with which they can describe who they are or what they're looking for. People are embracing a wider range of sexual identities. Miley Cyrus, maybe 20 years ago would have described herself as bisexual. Now, [as a pansexual,] it's kind of amazing. She's just like, "I'm into everything!" I think it's a way of pronouncing that you're outside of this old idea that everybody is the same kind of person. Using the language adds intention and purpose to a feeling of being outside.
The "orgasmic meditation" technique you wrote about "allowed for an intimate connection but preserved an emotional distance," which seems to apply to many of the sexual subcultures you explored. Do you think the lack of emotional connection makes it easier for people to slip in and out of them?
I would push back against that idea that the hallmark of contemporary sexuality is that there's no intimacy and no vulnerability. What I meant by emotional distance was that it was a [type of] sex that allowed you to explore your responses and physical desires and thoughts, but outside of a [relationship dynamic], where all your feelings about the other person are really tied up in sex. It wasn't so much that they represented some cold way of sexually interacting without connecting with somebody. It was much more that it provided a safe container — that's the word they always use — where you're just suspending, from sexuality, the whole relationship dynamic so that you can think and feel about other stuff.
How did removing that relationship dynamic change the way you approached sex?
In my twenties, [I had that feeling] that you might describe as hookup culture, where you had to … be a person who's so chill and never gets excited about anything and never gets attached to anybody. As I got older and more comfortable with myself and more confident, [I learned] there's no reason to have to be like that. You can be intimate with casual sexual partners that you're not in love with and you don't want to have a relationship with. You can be vulnerable with them, you can talk about your feelings. That came to me later in life. The more I researched these subcultures and became more aware of my own sexuality, the more that became true. It just became easier to have casual encounters that, contrary to that idea, were actually fulfilling intimate relationships in their own way.
How do you feel about the way the future of sex is portrayed in the media?
There's this kind of machine bias in futurism, where it's just teledildonics, and virtual reality, and robot sex, and that's thought of as futuristic, when in fact in science fiction, we're always imagining alternative family structures, alternative gender dynamics, different ways of making and raising babies. All of that is also futuristic. The big question for people that we can hopefully find out for people younger than us is: How do you find fulfillment and comfort and family and stability when you're outside of a long-term monogamous relationship, and how do you live your sexuality in a way that makes you happy or isn't really fraught? How do you redefine the family outside of marriage? Because even if you're young and you're not at that point yet, if Miley Cyrus is pansexual, what will her family look like? I'm sure she's thinking about that in some ways.
What's the strangest thing you expect to encounter in the future of sex?
There's still this very fixed idea of propriety, that has obviously just transgressed in this ridiculous, disgusting way. But there's still a political idea — I would say even a corporate idea — of what responsible, grown-up sexuality looks like. I don't know how quickly that's going to change.
The last people that are going to change in this are advertisers, corporations, and politicians. It's hard to imagine a pansexual senator.
Given all the changes in the contemporary sexual landscape, do you think our baseline desires — the pursuit of companionship or love — have also changed?
I don't think we're just going to end up living in pods alone with our phones. That's what I meant about people declaring themselves as one thing or another without taking into account real relationships. It's just a tough thing to define a priori, because your feelings can dramatically change depending on the person. It's easy to forget that you don't exist in the world as an individual and these aren't decisions that you can make on your own. There's no sexuality you can declare that doesn't need a like-minded community to actually exist. You need other people and you need to negotiate with their feelings and desires. Love still does drive us in unexpected directions.
If you fall in love with somebody, and they describe him or herself a certain way, but they love you, then what? Are they going to not hang out with you because you don't want to go to a sex party and you're not into pegging?
This interview has been edited for brevity and clarity.