The Incredible 'Flower' and 'flOw' Music's Heading to Vinyl
im8bit is producing vinyl editions of these classic video game scores.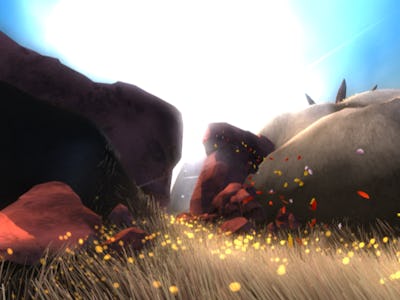 thatgamecompany
Flower and flOw are getting vinyl releases of their soundtracks courtesy of iam8bit, according to a tweet from the purveyor of fine video game soundtracks:
Pre-orders start at 2 p.m. ET / 11 a.m. PT over on iam8bit's website. You'll be able to grab the flOw soundtrack for $25, while the Flower soundtrack starts at $35, and they're both expected to start shipping early 2017.
For those curious, the soundtracks are — generally speaking — a worthy addition to your collection. Not only are they pretty to look at, but the music is some of the best in recent gaming history. Flower and flOw are well known for their blend of gorgeous, instrumental music and atmospheric, passive gameplay.
flOw was scored by Austin Wintory, who also composed the music for Journey. The soundtrack masterfully evokes the game's ethereal, aquatic atmosphere. But don't just take our word for it — here's our favorite track, "Gratitude":
Or perhaps "Birth", the score's opening track, which ripples with equal parts hope and melancholy will take your fancy:
Flower's soundtrack was composed by Vincent Diamante, and differs from flOw's quite a bit. This game about nature takes us from hyperactive highs to peaceful stillness to the depths of foreboding and despair. We love "Nighttime Excursion" (and the level paired with it) with its lilting piano and oboe duet:
And "Sailing on the Wind" brings back fond memories of trailing through the air as a cluster of delicate flower petals, your colorful tail glowing as you gather momentum:
These two soundtracks are a great way to start off your video game vinyl collection, but you'll be pleased to hear that there are a lot of excellent video game soundtracks on record.
Some, like the Red Dead Redemption soundtrack, are out of print. But, we recommend you hunt down the Journey, Hotline Miami, The Last of Us, and Undertale scores while you can find them easily.