How to Stream to '22, A Million,' the New Bon Iver Album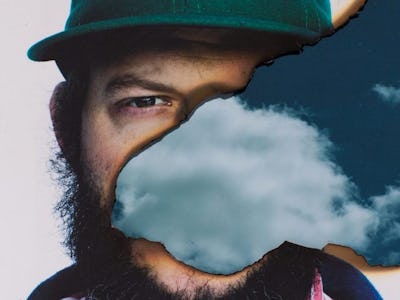 musikplease
The new album from Bon Iver — the project led by Wisconsin-based indie artist Justin Vernon — 22, A Million, sees him taking a step away from his folk roots and moving in a seemingly opposite direction: alt-synth. This, of course, begs an existential question.
Spotify and Apple Music each have 22, A Million available for streaming, and the lyric videos for "33 GOD," "22 (OVER S∞∞N)," and "10 d E A T h b R E a s T ⚄ " can be found on Bon Iver's official YouTube channel.
With two Grammys under his belt for the 2012 Bon Iver, Bon Iver (Best New Artist & Best Alternative Music Album), this much-anticipated third release had to make waves. Bon Iver, Bon Iver acts as a melding point between the band's first studio album, For Emma, Forever Ago, and 22, A Million, but the jump still jars. Vernon's high falsetto conjures up a '70s-robotic, post-apocalyptic fever dream with brass instruments and deep bass to boot. And it's fantastic.
Critics agree. Granted, The New York Times's review accuses Vernon of seeming "unanchored," saying that his "reluctance" on the album gives away his "lacking commitment." Otherwise, the reviews are positive: Spin notes that Bon Iver has pushed forward in a way only a truly artistically gifted band could, and Rolling Stone praises the album as a"Bowie-esque shape-shifting from an artist trying, in his elusive way, to keep things real." The most encompassing review comes from Pitchfork, which says that 22, A Million sounds "only like itself," and is "truly singular."