The ESA Has a Weird "Pangea Course" on Martian Geology
One way to score a trip to Italy.
by Kastalia Medrano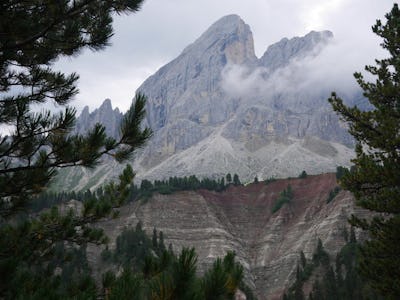 ESA / I. Drozdovsky
The European Space Agency is launching a new program to educate and train space-bound astronauts about planetary geology. The Pangea course, which begins this week, will include both field work and presumably more classroom-type work so that when the astronauts do land on the moon, Mars, or any other celestial body and begin collecting samples, they actually know what it is they're looking at.
Francesco Sauro, the geologist and explorer who designed the course, said this training will help astronauts identify the most promising areas on other celestial bodies in which to look for signs of life. Astronauts Luca Parmitano and Pedro Duque are the first to go through the course. The field work will take place in Bressanone, Italy, a location chosen because of its geological resemblance to parts of the surface of Mars (as reported by the Curiosity Rover). Parmitano and Duque will "recognise rocks, draw landscapes and explore a canyon," according to the ESA.
The Pangea course was designed in partnership with the Center of Studies and Activities for Space at the University of Padova, Italy. This is just the first phase; the second, in October, will take place on the Canary Islands in Spain.
"Pangaea complements our CAVES underground training, project leader Loredana Bessone told the ESA. "CAVES focuses on team behaviour and operational aspects of a space mission, whereas Pangaea focuses on developing knowledge and skills for planetary geology and astrobiology."