Here's All the PS4 Pro Demos in 4K for Your Viewing Pleasure
It's beautiful stuff, really.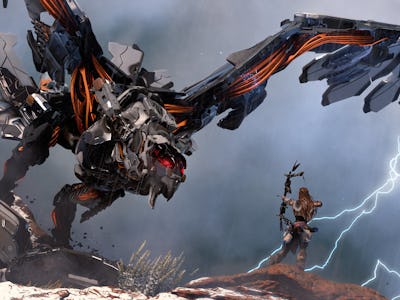 PlayStation
During its recent NYC conference, Sony officially announced the PlayStation 4 Pro, a new console coming this November with an upgraded GPU and boosted CPU capable of supporting 4K resolutions, HDR, and improved frame rates across the board.
Throughout the conference, Sony worked to showcase the power behind the new console with a handful of titles that are taking advantage of the improved hardware. But seeing as how it was only streamed with a resolution of 1080p online, many of those visual improvements were unnoticeable to those watching at home.
While you cannot witness the full visual experience without a 4K television or display, each of the following demos has noticeable visual improvements when watched in 1440p and 2160p (4K) resolutions.
With that in mind, here's every demo Sony showcased in 4K.
General Gameplay Showcase
This mix of the general gameplay footage used during the conference showcases the visual enhancements made to current titles like Uncharted 4, Shadow of Mordor, and Tomb Raider on the PlayStation 4 Pro while also showing footage from upcoming releases like Watch Dogs 2 and For Honor.
Mass Effect: Andromeda
One of the most unexpected demos of the conference was the brief look into BioWare's Mass Effect: Andromeda running on the PlayStation 4 Pro in a pre-alpha state. Designed to perform as a tech demo instead of a gameplay demo, the new Mass Effect was Sony's way of showcasing more texture details and how they apply directly to improving character models in a game.
Horizon Zero Dawn
The gameplay demo for Horizon Zero Dawn from Guerilla Games showed viewers a short section of the game involving a side activity. Instead of focusing on character detail like with Mass Effect Andromeda, Sony used Guerilla's demo to show a more open and colorful world on the PlayStation 4 Pro, providing an opportunity to see how the new console improves draw distance and outdoor lighting.