A.I. Stock Traders Are Great, but They Face Skepticism in Japan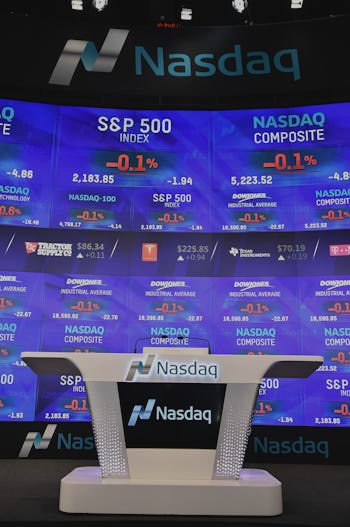 Getty Images / Theo Wargo
Japan's stock market is going automated, but not everyone is excited. Yoshinori Nomura has spent over three years developing his A.I. trading program, which oversees 3.5 billion yen ($34.9 million) at Simplex Equity Futures Strategy Fund. Although the system has had past successes, Nomura may have a hard time persuading investors to get on board.
The system makes a decision on whether to buy or sell futures twice a day, using a combination of machine learning and quantitative data, with the ability to move up to 50 percent of the fund's value at any given time. Nomura's system has spotted wise investments in the past: on the day of Britain's result to leave the European Union, the program correctly sold futures ahead of a major stock price drop. The fund ended the day with its best result in three months, gaining 3.4 percent on a day when many had lost out.
Even though the system works, Simplex has an uphill struggle if it hopes to persuade managers to adopt the system. "There are very few AI funds currently out there globally," Mohammad Hassan, a senior analyst at Eurekahedge in Singapore, told Japan Times. "These early adopters of machine-learning methodologies will need to build a good track record before investors give them serious attention."
Automated stock trading is nothing new. High-frequency trading or (HFT) uses algorithms to determine the best course of action, making decisions in the space of microseconds.
Investors have good reason to be skeptical. On August 1, 2012, a rogue software update at Knight Capital sent 148 companies' stock prices into disarray. One company was Wizzard Software, valued at $3.50 the previous day, which reached $14.76, a staggering amount for the tiny company. The disaster led to a group of financial firms putting $400 million into Knight Capital to keep it going.
Unlike Nomura's program, HFT focuses on split-second decisions with less interest in long-term prospects. Nomura is positive that his approach will eventually take off: he told Japan Times that he expects his fund's assets to double this year, even though the fund has to convince people about his program.