Frank Ocean's 'Endless' Is Only the Beginning, Says Apple
The visual album will likely receive a companion project, 'Boys Don't Cry', over the weekend.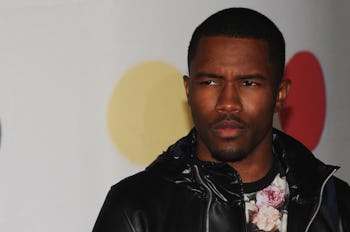 Getty Images / Eamonn McCormack
Last night, Frank Ocean lit up his website's live-stream again for the first time since August 1st. The feed depicted a backlit Ocean constructing a staircase, and tracks from a visual album later announced as Endless played intermittently. The visual album is now available via Apple Music, and the credit sequence outlined a track-list totaling 18 songs.
Apple Music teased Ocean's fans further when the company released Endless after the stream, saying, "keep an eye out this weekend for more from Frank." The New York Times reports that this weekend's subsequent release will likely include the "Boys Don't Cry" print publication Ocean hinted at months ago on his website.
For now, fans of Frank Ocean's music can download, watch and listen to Endless via Apple Music.