JOB HACKS | James Kyson Creates His Own Guidebook To Acting 
The 'Heroes' star has some pointers for up-and-coming thespians.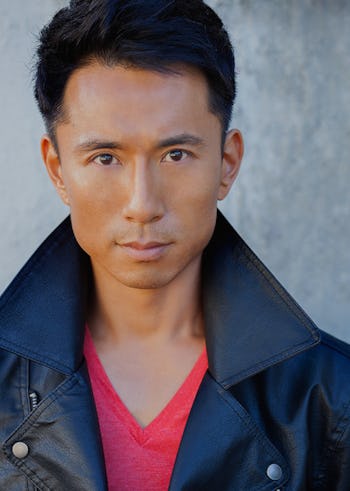 Careers rarely go according to plan. In Job Hacks, we shake down experts for the insights they cultivated on their way to the top of their field.
This week, we spoke with actor James Kyson, who has appeared in a steady stream of films and shows, including HBO's Animals and FX's Justified. Most famously, Kyson portrayed Ando on NBC's Heroes.
How did you get your start?
I went to school in Boston to study communications. My last year, the school was doing some improv. I'd never heard of it, so I tried it. I had no idea that you could play games as adults. It gave me this permission and freedom to be creative. I sold my car, bought a one-way plane ticket and moved out to L.A. Two years later I went to my first television audition — a show called JAG which is the show NCIS spun off of — and got cast. That started my television career.
What was the most challenging part of your first few years there?
The challenge — and I think any actor could relate —is this is what my typical day would look like if I have three to four auditions: I gather all the clothing I need for the day and drive to Santa Monica for a commercial audition. Then I drive to Hollywood for a TV audition, then go to some other part of town for a print modeling thing, and then go to my agent's studio to record a voice-over audition. I'm literally changing out on the street; my car is a mobile closet. If I have time, I'll grab lunch on the go. I come home and it's seven o'clock and I'm exhausted — but having four auditions for any actor is a dream day. Maybe I book any of those jobs, and that could last a month, a week, or a day. Then I start over.
Heroes took off right away, which is unusual. Most shows take time to become popular. Did that surprise you?
I had a feeling there was something there, even when I was reading the script. Of course, you never know until it premieres but there's an "it" factor feel when a show is coming together. Granted, this was my first network series — so I didn't have anything to compare it to, but it was an intuition. It became such an educational experience, because it was a show with a lot of different storylines and characters and visual effects and stunts, so I really got to see how a show is made. It employed about 250 people, so it was like a small corporation. I got to see how you needed all these parts to be able to work together. It gave me an appreciation for the collaborative process. In terms of being in the midst of the spotlight, that's something I don't know if anyone could prepare you for. I never got a manual on how to do interviews on the red carpet or have the endurance to be part of a seven day press tour. You learn as you go.
What part of it was the biggest learning curve?
Being in the public eye and everything that came with that. Granted, we were on a TV show, so it's different from being a major movie star and dealing with tabloids. But you are still a recognizable person. It's not necessarily that you change, but your relationship to the world changes. I don't think it's normal for anybody to live an anonymous life and then suddenly, any place you walk into, you are recognized by some portion of the room. There's a lot that comes with that — feeling flattered and gratified in terms of people appreciating your work, but there's also discomfort and awkwardness because you don't know quite how to be in this state. A lot of it is psychological.
And what was the most enjoyable part?
Being able to see how a show can impact a global audience. Heroes gave me a lot of opportunity to travel and meet people that loved the show. A lot of times when you're filming in L.A., you're in this bubble. When you leave the country and talk to people 3,000 miles away, that's the first time it hit me that something that you do can have an impact on a worldwide level.
Do you watch any shows yourself?
I do most of my watching when I'm doing research. If I have an appointment for a certain kind of show, I always try to get familiar with it so I understand its tone. For pleasure, there's really only one show my wife and I watched this year — My Crazy Ex-Girlfriend on The CW. Other than that, we love watching documentaries and TED Talks.
What advice would you give to a young person starting out in the industry?
Honestly, I would say learn meditation. Develop some kind of spiritual practice, because acting is so connected to who we are as human beings. Also, do a lot of discovery. I think you can only become an interesting actor if you're an interesting person. That means reading, traveling, opening yourself up to a lot of different experiences and perspectives, and developing empathy for different types of people.
What are you most excited about for the future?
My wife and I just launched a media company called James and Jaime. My wife's background is neuroscience, so we're creating content around mind-body wellness through neuroscience. We have a relationship series launching called LoveBytes. We're excited about that.
This interview has been edited for brevity and clarity.