Kickass Torrents Is Back, Hours After Being Taken Down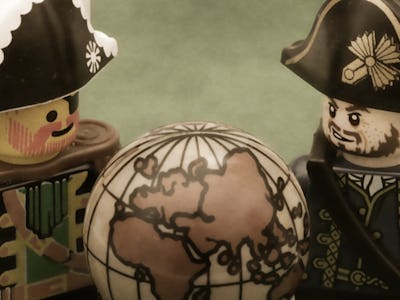 Pasukaru76/Flickr
That was fast. Although U.S. authorities announced Wednesday that they had seized the Kickass Torrents domain name, effectively shutting down the website, a replica is already back online.
KAT.am aims to provide the same access to content that led to the arrest of 30-year-old Artem Vaulin, the alleged owner of Kickass Torrents. The clone has a Change.org petition on its front page to free Valin, which currently has nearly 5,000 signatures.
"In the world where terrorist attacks is a monthly issue, where global corporations are swimming in money and millions dying because of diseases and hunger every single year, do you really think torrents deserve attention, money and human resources you spend on them?" the petition reads.
"Our freedom to share is the human right which Artem Vaulin has been providing to millions of users," the petition states. "By arresting him our rights are violated."
How long the cloned site will last is up for debate. KAT.am told The Verge in an emailed statement that it is "hosted on multiple cloud servers to prevent blockade, and the hosting information is well hidden behind Cloudflare."
Authorities claim Vaulin is responsible for distributing over $1 billion in copyrighted materials. The site was the 69th most visited on the web, and is claimed to have made between $12.5 million to $22.3 million in advertising revenue. Vaulin, from Ukraine, was arrested in Poland, where the U.S. is now seeking to extradite him from.
"Copyright infringement exacts a large toll, a very human one, on the artists and businesses whose livelihood hinges on their creative inventions," said U.S. Attorney Zachary T. Fardon, from the northern district of Illinois, in a statement.