No, You Can't Make a Living as a for-Hire Pokemon Go Trainer
Ivy St. Ive found out the hard way.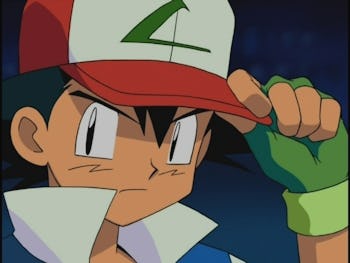 Reddit 
With a Globat tattoo painted to her arm, Ivy St. Ive, a 24-year-old freelance journalist and life-long Pokémon fanatic, had a brilliant idea to make some extra cash amidst the craze surrounding Pokémon Go all by simply playing the game she's come to love. She posted a Craigslist ad that proclaimed she would advance customer's Pokémon Go accounts by walking around, collecting Poké Balls, catching creatures, hatching eggs and even battle at gyms if desired, for the price of $20 an hour.
"I'll even send you hourly updates while youre at work/class/on a hot date informing you of any really exciting things I've come across for you," St. Ive writes in the original ad. "Pokemon training help, gym battles and strategy tips are also included, if requested."
That Globat tattoo gave her an air of legitimacy, but, what started as a mild "joke/tounge in cheek" way to make an additional $200 this week turned into an overblown affair that St. Ive couldn't handle.
But it wasn't the insulting comments that caused her to take down the Craigslist ad. In a post on Instagram this morning, St. Ive said it's because many commenters pointed out the terms and conditions stipulated by the game's creators, Niantic and Nintendo, specifically layout rules that say users can't make money off the app from a third-party source.
"I've had several emails from people warning me that offering to be a Pokémon trainer is completely against the terms and services of Niantic, a company that is notorious for banning people and their account holders," St. Ive, wrote in a screenshotted email for the Instagram post. "I don't want to break any laws and I definitely don't want to get banned from Pokémon Go, the game I've been waiting for since 1997 just to make a quick buck."
Commenters were likely referring to the following section in the terms of use:
USER RIGHTS AND RESTRICTIONS. These Terms grant permission to you, in your individual capacity, to use the content of Service made available to you for personal, noncommercial home use only. In no instance may you:
viii) Use any Service for the benefit of any third party or transfer access to the Services to any third party;
(ix) Use the Service or content for commercial purposes, including, but not limited to: (a) selling access to all or part of the Service; or (b) placing advertising, sponsorships, or promotions on or within the Service or content;
So while this innovation should be applauded for its entrepreneurial spirit, there's a distinct possibility that anyone attempting to train Pokemon for a fee could be sued by the creators, or worst yet, deactivate your account and thus all those expertly trained Pokémon.
Arthur Lipp-Bonewits, a 26-year-old psychic and Tarot reader living in the Brooklyn neighborhood of Bushwick, tried to offer a similar service to St. Ive's, but also came across the same copyright issues. However, his motivations were more about the privacy issues surrounding the app.
Lipp-Bonewits was concerned with the "Big Brother" data collection taking place through the app and figured he could continue to play the game vicariously through other user's accounts and make some money in the process, he tells Inverse. At the same time, customers concerned about their privacy could entrust Lipp-Bonewits to confuse the machines into thinking they are walking around Bushwick looking for Pokemon, when they are really working in Mid Town.
He too decided to delete the Craigslist post in fear of legal or account banning repercussions, however, he's decided to stop playing until the privacy issues are resolved.