Man Fired After Expletive-Filled 'Pokémon Go' Rant
The consultant had only been employed at his company for a week.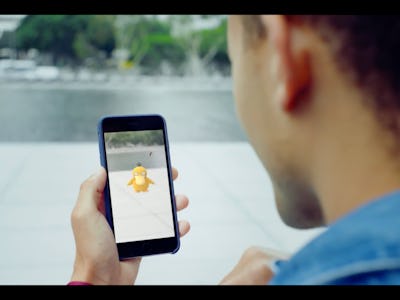 Pokemon Go/YouTube
An Australian SEO consultant working in Singapore was fired on Monday after posting an expletive-filled rant about how Pokémon Go is currently unavailable in his workplace's country. Sonny Truyen, who was hired as 99.co's vice president of digital marketing the week prior, complained on Facebook that "you cant fucking catch pokemon in this piece of fucking shit country."
When Facebook user Adelene Kong asked why Truyen described Singapore the way he did, Truyen said "cos its full of stupid like you." Kong then told Truyen to get out of the country, to which Truyen said "why? so the average iq can fall and you feel adequate?"
Truyen described his comments to Mashable as "a dick move" and "a very big error in judgement."
Pokémon Go, the free smartphone game that involves catching virtual monsters by moving around the real world, has seen limited release so far. At the time of writing, the game is available in Japan, Australia, New Zealand, and the U.S. The game has managed to wreak havoc on workplace productivity, with one employer posting special notices to not play Pokémon Go at work.
Truyen's comments came to light after forum user ganymedean screenshotted the conversation and posted it to Hardwarezone, a Singaporean IT website and forum.
After the post gained momentum, angry commenters took to 99.co's Facebook page and left reams of posts asking whether it was acceptable for an employee to post like this. 99.co CEO Darius Cheng posted a company blog entry on Monday apologizing for Truyen's behavior and confirming that he was no longer employed at the company.
Cheng raised concerns, however, that Truyen had been attacked for being a foreign national working in Singapore, behavior that he denounced as unacceptable.
"As you could see in the same forum threads, a reckless act of insult by one individual has provoked the anger of hundreds – not just towards him as an individual, but also inspired categorical attacks on race and nationalities," Cheng said. "Simply put, anyone labelled a Foreign Talent was heavily criticised. I am sure we all have Australian or Vietnamese friends how would they feel if they read it?"
Truyen echoed these sentiments in his statement. "It was disappointing the lengths Singaporeans went at to attack me and deny any chance of making amends for my actions," he said.