How You Can Get Pikachu as a Starter in 'Pokémon GO'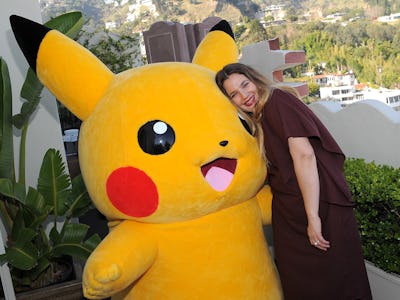 Getty Images / Angela Weiss
The '90s are alive, again. Pokémon has returned to the cultural consciousness in full force through Nintendo and Niantic's Pokémon GO, an augmented reality app where players find and catch Pokémon creatures on iOS and Android devices. The app has already brought avid players to bizarre locations in their own neighborhood, from churches and mosques to the White House.
Of course the most recognized of all Pokémon, Pikachu — a yellow mouse who can control and harness electricity — is one of the most sought-after in the game. But what hardcore Pokémon GO players might not know is that Pikachu is available as a starter Pokémon, as opposed to the usual three of Charmander, Squirtle, and Bulbasaur.
GameInformer uncovered the Easter egg and produced a video showing how to do it, and it's remarkably easy. When you start the game with a new avatar, instead of choosing the three Pokémon the game presents you with, just walk away — the Pokémon will respawn when you're far enough from where you started. Walk far enough for the Pokémon to respawn four times. On the fourth time, Pikachu will be available as a starter Pokémon.
Pokémon GO is available now on Android and iOS.