Mark Zuckerberg on Diamond Reynolds's Facebook Live Broadcast
When a police officer shot her boyfriend Philando Castile, Diamond "Lavish" Reynolds used Facebook Live to broadcast the aftermath.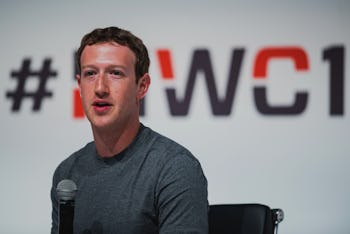 Getty Images / David Ramos
Yesterday, Philando Castile's tragic shooting was shown to the world in a history-making Facebook Live broadcast. After her boyfriend was shot by a police officer during a traffic stop in Falcon Heights, Minnesota, Diamond Reynolds immediately went live in the car next to his body, as their four-year-old daughter watched.
Facebook founder Mark Zuckerberg followed the incident today with a post on his wall that called for community and togetherness – while addressing the role that Facebook Live played in the horrific event.
"While I hope we never have to see another video like Diamond's," Zuckerberg said as he closed the post, lightly directing attention to the role of live video in situations like these. "It reminds us why coming together to build a more open and connected world is so important — and how far we still have to go."
Diamond's broadcast has been seen by millions, and in the wake of the video going down — then back up — a discussion has broken out across the internet about the use of live video to document incidents of violence and police brutality. Since then, she's gone live once more continuing to clarify her story to the media. This use of live streaming video isn't new, but Diamond's command of it under such duress was groundbreaking.
Turning personal, Zuckerberg offered this: "My heart goes out to the Castile family and all the other families who have experienced this kind of tragedy."