AMC Shows Good Faith, Renews 'Preacher' for Season 2
AMC is moving forward with the subversive southern gothic series for another season.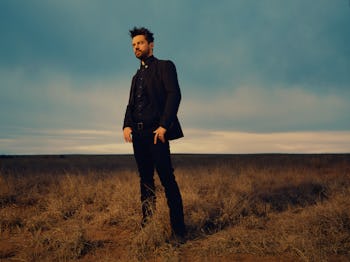 AMC
Despite its sluggish start, AMC has renewed its new graphic novel-adaptation series Preacher, starring Dominic Cooper, for a 13-episode second season. The show is currently halfway through its first, which is performing well critically and commercially, though viewers have expressed impatience with the show's plot.
"Preacher is a special television program and we're eager to share with fans the rest of this wild first season and, now, an expanded second season, said AMC president Charlie Collier. "What [executive producers] Sam [Catlin], Seth [Rogen], Evan [Goldberg] and the entire creative team have achieved in bringing Garth Ennis' graphic novel to the screen is extraordinary. We look forward to more time with these unforgettable characters be it in Heaven, Hell, Texas or beyond."
It better be "beyond" soon. An adaptation of Garth Ennis's acclaimed graphic novel from DC imprint Vertigo, Preacher is a neo-western that follows a priest, his ex-girlfriend, and an Irish vampire on a road trip across the United States (and other parts of the globe) literally looking for God. The show has teased it will start that road trip soon, but thus far in the first five episodes the characters have stayed within the tiny town of Annville, Texas.
This isn't a bad thing by itself, but anyone familiar with the comic knows the story goes beyond Annville's city limits. The plot in the show has also felt constrained and static, with fans on Reddit expressing enthusiasm in the story but impatience at the show's pace. While it's great AMC has moved forward with Season 2, it should hurry up before viewers lose faith.