Bitcoin Is at $750! It's the Longest Rally Since 2013 Boom
The "halving" may be driving prices up.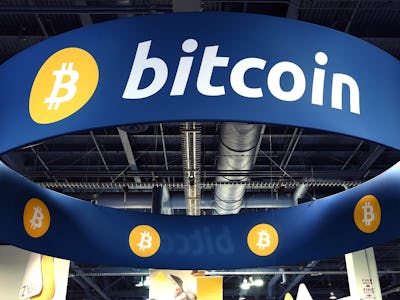 Getty Images / Ethan Miller
Bitcoin has continued its rally that has seen prices rocket from USD $450 in mid-May to more than $750 for the first time since early 2014. The rapid rise in price over the past month also marks the longest sustained period of growth for the popular cryptocurrency since the late 2013 boom that saw the price jump more than 700 percent, plateauing at a record $1,000.
With an overall market capitalization of $11.8 billion in Bitcoin value around the world, it is difficult to attribute any one cause for the spike in prices, but heavy trading in China as well as an upcoming "halving" do seem to have contributed.
This week alone, Bitcoin has charged from around $721 to its current price of $748, a steady four percent increase. A big Thursday put the price beyond $760, but slow trading on Friday morning led to an early drop.
The big question now will be whether Bitcoin can sustain the drive through July when the currency is slated for only its second ever "halving" which will cut in half the value of mining new coins. The last "halving" occurred four years ago when the coins were still worth just a few dollars each, so the higher stakes will set an important precedent for the market.
"Halvings" are triggered every time 210,000 blocks are mined, and will take place only 64 times in total before the currency's finite numbers of coins will have been mined.
The decreased reward for mining suggests that holding Bitcoins may become more valuable, like how increasing interest rates holds off inflation. When new money is harder to come by, cash becomes more valuable.
The other possibility is that instability in Chinese and European markets may be driving people in those markets to invest in Bitcoin as an alternative. MarketWatch reports that as many as 85 percent of Bitcoin transactions are currently taking place in China, a clear indication of the market's reliance on yuan-holders to buoy the price.
Brexit, Great Britain's vote on leaving the European Union next week, may also be pushing investors out of traditional markets. 
For whatever reason, it's a good time to be holding onto those Bitcoins you bought on a dare over the Holidays. With a 73 percent return on investment if you bought coins on January 1, 2016, Bitcoin has not only beat the stock market, it made investors in all the other cryptocurrencies look like blithering idiots. Though, of course, they also brought that upon themselves.