Ubisoft at E3: New Division DLC, Ghost Recon Wildlands, And More
'For Honor' and 'Ghost Recon Wildlands' were highlights of Ubisoft's conference, but Levar Burton rightly stole the show.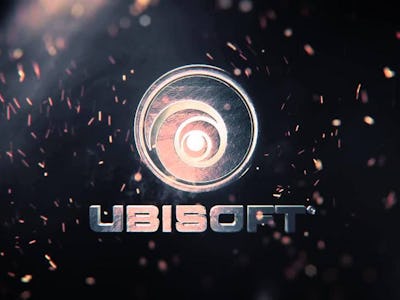 Ubisoft
The annual Electronic Entertainment Expo (E3) is not known for smooth presentations at brand conferences. Many of the most harrowing moments of past conferences go down in cringe video history for their infamy. So, aside from host Aisha Tyler's moving tribute to the Orlando victims – while she stood next to a person in a giraffe costume – Ubisoft's conference didn't skimp on the delight factor, and introduced a series of upcoming titles.
Ubisoft's first Watch_Dogs game sold nearly 4 million units worldwide during its first week, so it comes as no surprise that the sequel, Watch_Dogs 2, was one of the primary focuses this year. With a bigger cast, a slightly more self-aware script, and more prep time than Ubisoft has traditionally allowed its games, hopes are high for this new sequel. And while the Ubisoft made sure to give love to Watch_Dogs and its other major IP, Assassin's Creed, it was perhaps the underdogs that shined the brightest at this year's show.
With Tom Clancy's Ghost Recon Wildlands, Ubisoft sends players to the battlefield to take out the Santa Blanca cartel and other major enemies. The gameplay — despite the stiff scripting of the online chat between friends — reveals non-stop action and high-stakes decision making. Luckily, this strange group chat was followed by one featuring former cast members of Star Trek while demonstrating the exciting new Star Trek VR simulator, where one player or a group of friends commands the legendary Enterprise. With names like Levar Burton spouting off space jargon as if it were second nature, the play through made it exceptionally difficult not to laugh and get excited to go where no man has gone before.
Perhaps the idea of making tough choices was a highlight of this year, with the announcement of Detroit. Or, perhaps, that decision-making will come in handy with Ubisoft's newest addition to its library, For Honor.
For Honor is a hack-and-slash game that was originally announced at last year's E3. Players can choose to be a Knight, Viking, or a Samurai (or The Legion, The Chosen, and The Warborn) — all of which come with a unique set of abilities, challenges specific to their lifestyles, and customization options.
Capping the highlights was the new DLC for Tom Clancy's The Division, called Underground. Underground will be the first of three paid expansions for the game, and will release on June 28th for PC and Xbox One; players on PS4 will have to wait until August 2 to start crawling through New York City's underbelly, which will be generated at random as players enter their maps.
Overall, the show wasn't too painful; Ubisoft's vibe at E3 tends to mix the awkward moments with sheer moments of joy, and that's exactly what they did this year.