'Injustice 2' Trailer Shows Off Batman Beyond and Supergirl
The sequel to the 2013 game 'Injustice' is bringing more DC characters to the fray.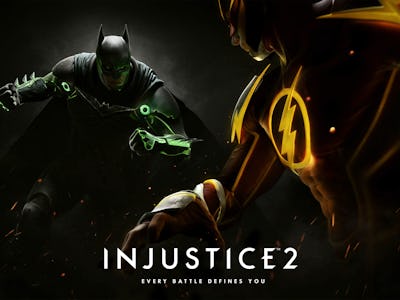 After several retail leaks and rumors that Injustice 2, a sequel to the DC Comics fighting game Injustice: Gods Among Us was on the way, an official "announce trailer" has been uploaded a week before E3 in Los Angeles. Featuring a pre-rendered CGI fight between Superman, Supergirl, The Flash, Batman, and Aquaman, the game teases upgradeable and changeable armor pieces for every character.
Injustice 2 continues the game's story with the DC superheroes (on a parallel Earth) working to rebuild after their Earth's Superman went mad and imposed a tyrannical rule. A few oppose and try to pick up where the power-hungry Man of Steel left off. (Earth that Superman doesn't show up in the trailer.)
"In Injustice 2, we are introducing new features that will change the way fans play fighting games," says NetherRealm Studios Creative Director Ed Boon, recognized as one of the original creators of the Mortal Kombat series, about his latest fighting game. "We're always interested in pushing the genre forward and allowing players to customize and level-up their favorite DC Super Heroes and Super-Villains is a significant leap."
So that's what all that armor is all about. Besides Kara Zor-El, a.k.a. Supergirl revealed to be a part of the game's roster, there was also Terry McGinnis, the future Batman from the cult animated series Batman Beyond. Or maybe it's Jason Todd, wearing some hybrid Red Hood/Arkham Knight costume. I kind of hate that I can't tell. Red Lantern leader Atrocitus and Flash nemesis Gorilla Grodd will also be playable.
Injustice 2 is slated for release sometime in 2017.