France is Reviewing Ways to Combat Sexism in Video Games
The Ministry of Digital Affairs is looking into incentive programs to promote positive representations of women in games.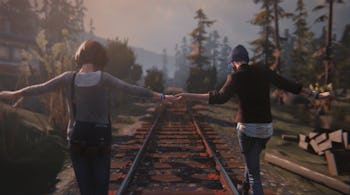 DONTNOD, Square-Enix
According to a report by the Parisian daily newspaper, Le Figaro, the French government is looking into measures that will combat games that "incite sexism".
Axelle Lemaire, the French Minister of Digital Affairs, confirmed to The Verge that her ministry is in early discussions to pursue incentives for games that promote "positive images of women."
Last year Catherine Coutelle, a Green party MP, attempted to pass legislation that would withhold government tax credits from games and developers that portray a "degrading image of women". The legislation failed to pass after some industry opposition.
Despite the failure of last year's legislation, Lemaire's ministry is pursuing a separate path to tackle "topics related to sexism and violence against women." Based on translations of the Le Figaro report, Lemaire specifically cites the sexism against women prevalent in social media, and mentions the internet hate group gamergate by name. She also quotes Feminist Frequency an online website run by feminist author and blogger Anita Sarkeesian. Her website has repeatedly encountered threats from online hate groups, opposed to the site's dedication to positive female representation.
Lemaire goes on to say that "France is at the forefront" of promoting positive female representation in the video game medium. The minister points to French developers like Ubisoft, DONTNOD, and Arkane who developed Beyond Good and Evil, Life is Strange, and the upcoming Dishonored 2, respectively. Each of those games were critically praised for their strong female characterizations, garnering numerous awards between Good and Evil and Life is Strange, and positive media reactions for Dishonored 2, which releases later this year.
It's important to note that France's solutions to temper sexism in video games seems to be in the promotion of specific games with positive view of gender, rather than punishing companies that don't comply with any planned mandate. While the talks include automatically rating games that degrade women to the highest age-18 rating, there are no plans to censor or crackdown on such games. Even the rating of a video game doesn't seem to affect sales much, revealed by this report by Kotaku in 2012.
All in all, this seems to be a positive step for the video game industry, allowing the government to highlight positive achievements in video game representation, while encouraging developers to push ahead with diversity.