Here's How To Listen To Pusha T's 'Drug Dealers Anonymous', featuring Jay-Z
Pusha T took to twitter this evening to announce the new track, and give fans a sampling.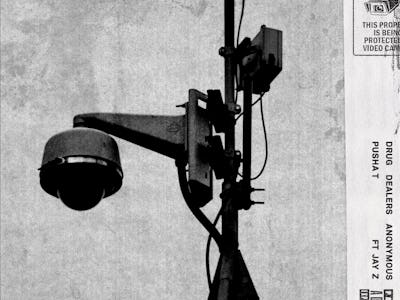 An all-new track with the artist's take on everything from conservative pundit Tomi Lahren to Uber, Pusha T's Drug Dealers Anonymous was released on Tidal this evening. The track is Pusha's first new song since his second solo album, King Push — Darkest Before Dawn: The Prelude which was released in December. The artist took to Twitter with a sample for fans when the track released.
Drug Dealers Anonymous is a fantastic take-down of modern music and culture. Jay-Z's verse begins by directly addressing criticism by Lahren, when she (addressing Beyoncé) called Jay-Z a drug dealer. Fans hungry for the track can find it on Tidal now, and it features a pretty slick finish from Jay-Z with a "Daaaaamn, Daniel" reference to tie it all up.
Fans of the collaborators were, predictably, overjoyed by the relentless new track:
So far, the track isn't available anywhere else but Tidal, Jay-Z's prized music streaming platform — not legally, at least.