Marvel Officially Confirms X-Men Spinoff 'Legion' Coming to FX in 2017
After a pilot episode order last year, FX and Marvel will partner to create an eight-episode season of 'Legion'; confirm four cast members.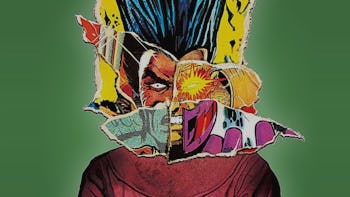 Rolling Stone
X-Men: Apocalypse dominated Memorial Day box offices despite harsh criticism ahead of its release. And now, Marvel is moving forward with its X-Men spin-off series, Legion. Marvel's official blog confirmed production on the series, which will be eight-episodes long.
Legion is the story of David Haller, a young man struggling with mental illness, who has a strange encounter with a fellow patient and is suddenly "confronted with the possibility that the voices he hears and the visions he sees might be real," says the release. The series will bring on talents from both the FX/FOX umbrella (Simon Kinberg, Bryan Singer, and Lauren Shuler Donner are all serving as Executive Producers) and Marvel (Jeff Loeb and Jim Chowry will also serve as Executive Producers) with the curveball creativity of Fargo's Noah Hawley leading the project. The cast so far consists of Dan Stevens (The Guest), Rachel Keller (Fargo), Aubrey Plaza (Parks and Recreation) and Jean Smart (Fargo).
Marvel's Executive Producer and Head of Marvel TV, Jeph Loeb, seemed enthusiastic about the new miniseries — and he should be, after the success of their Netflix lineup, Daredevil and Jessica Jones.
Marvel Television is thrilled to not only have our first partnership with FX go to series, but working with the enormously talented Noah Hawley makes it even better … From the first time we heard Noah's vision to his exceptional script and cast through the extraordinary filming of the pilot, we knew the series would be incredible.
Nick Grad, one of the Presidents of Original Programming at FX Networks and FX Productions, went into detail about the promise that the pilot held for the miniseries:
Just as he did in re-imagining Fargo, he is bringing an entirely new aesthetic and sensibility to the enormously popular and richly represented X-Men world. The pilot episode is stunning, driven by incredible performances from Dan Stevens, Aubrey Plaza, Jean Smart, Rachel Keller and the rest of the cast. We join our producing partners at Marvel in congratulating the creative team for what they've accomplished and are as excited as the fans for the premiere of 'Legion's' first season.
The announcement did not mention a specific release date, but it did confirm that the series will be debuting in 2017, and will air on the FX Network.