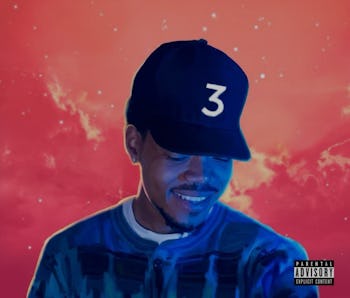 Entertainment
Chance The Rapper's 'Waves' Is Better Than Kanye's
Chance the Rapper's demo for the 'The Life of Pablo' 
Demos rarely remain true to form by the time they're released. Bits and pieces are played with, and at times transformed into an entire new product. When Chance the Rapper recorded demos of "Waves" and "Famous" (originally titled "Nina Chop"), for Kanye West's The Life of Pablo, they were vastly different than the tracks featured on 'Ye's album.
During an interview with Beats 1's Zane Lowe, Chance previewed snippets of the demos for each song. The demo for "Famous" — which he "hated" the beat (by Swizz Beat) for, at first — features a verse of his that didn't make it cut. But "Waves"? The demo for "Waves," going off solely the snippet, sounds more enthralling than the official version. The snippet features a gospel choir opening the track, beautifully humming in unison, and heard singing again, after Chance's verse.
"I had this big choir and did a crazy arrangement for it. He took out all the choirs. [He] kept my verses but changed everything else," he tells Zane Lowe. Chance's demo of Waves is more proof (if even needed) as to how great both work together, and a peak into their latest exploration and inclusion of gospel. As they work on a collaborative album, "Good Ass Job," bit by bit, Chance is simply happy knowing that 'Ye's goal is to "help me make the dopest shit I can make." I'd simply be happy if Chance unleashed the "Waves" demo, though.