Andy Weir Teaming up with Ridley Scott for New Movie
Andy Weir will make his screenwriting debut with a new film at FOX, and is currently penning a new book that takes place on the Moon.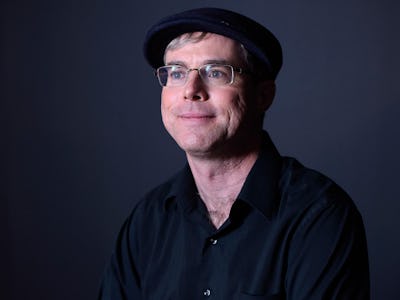 The Daily Beast
Andy Weir's novel The Martian became one of 2015's biggest films after what seemed to be an overnight success. The sci-fi thriller starring Matt Damon grossed over $600,000,000 worldwide, and was nominated for seven Oscars. A book that was originally free, then sold on Amazon for only 99 cents, skyrocketed to fame with a star-studded cast and an incredible screenplay by industry vet. Drew Goddard. Weir most recently announced that he's working on a new sci-fi novel focusing on a moon colony, but it's now been revealed that one project just isn't enough to keep the creative author satisfied.
Today, Variety reported that Weir is cracking his knuckles in preparation for his screenwriting debut. Under 20th Century Fox's umbrella, Weir will work with executive producer Ridley Scott once more on an all-new, untitled sci-fi film. Weir reportedly pitched the idea, and eventually, Fox picked it up. Simon Kinberg, who currently has a story-based hand in massive franchises like Star Wars and Fox's X-Men saga, will also serve as producer through his Genre Films studio.
The studio is keeping any story details tightly under wraps, which is an interesting move for what is assumed to be an original concept. They're also keeping Scott, Goddard, and Winberg all busy this coming year, with all three joining forces to work on the western Wraiths of the Broken Land. Scott is set to direct the film based on of Goddard's screenplay, while Goddard and Kinberg will serve as producers.
While there are no other major details on the film just yet, Weir has already been talking up his new novel. The book centers on a rogueish woman and takes place on Earth's moon, which Weir compared to his own philosophies on the Moon's potential to further human advancement. The Washington Post reports that Weir is intentionally spelling out an endorsement for NASA's return to the moon in order to test new technologies. This should come as no surprise to fans of Weir, who has been outspoken about his opinions on space exploration for a while. Regardless of politics, Weir's first screenplay is likely to be a top priority for Fox.