Ridley Scott Hired Two Australian Female Directors To Work On 'Alien: Covenant'. So Who Are They?
Aussies Brooke Goldfinch and Catriona McKenzie will helm 'Alien: Covenant' alongside vet Scott.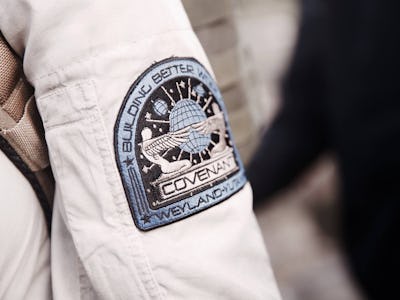 Ridley Scott has invited Brooke Goldfinch, head of Femme Fatales Sydney and Catriona McKenzie, whose debut film Satellite Boy won several awards on the international festival circuit, to helm Alien: Covenant alongside him, while the film enters production in Australia.
When she was fresh out of NYU's Tisch, McKenzie landed an internship at Ridley Scott's production company, Scott Free Productions. She has told the press that her role as an Attached Director will be primarily as a student. "I look forward to being a great big sponge," she said in a PR statement. "Quiet and absorbing."
Goldfinch, on the other hand, has been an advocate for women in film for decades. Last year, she told HuffPo, "Intersectionality is a big focus of Film Fatales and we recognize that the prejudice we face as women is often amplified for our members that are women of color, queer women and disabled women."
The Director's Attachment Scheme Ridley will employ to have McKenzie and Goldfinch on his Alien staff is funded by The Australian Directors Guild and Screen Australia, as an incentive for established directors to support burgeoning local talent.