Warner Will Produce A 'Harley Quinn' Movie with 'Batgirl' and 'Birds of Prey'
Margot Robbie and an unnamed screenwriter pitched the film to Warner, says THR.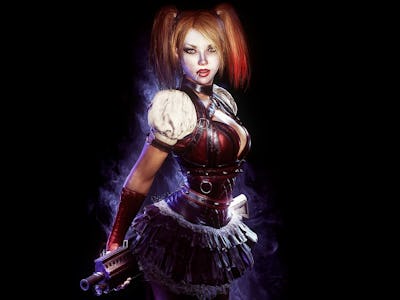 Warner Bros. Interactive
While Margot Robbie's turn as Harley Quinn, the cult favorite DC super villain, has yet to be seen in David Ayer's Suicide Squad (releasing on August 5), there's already talk of a spin-off movie starring Robbie as Gotham City's bat-wielding bombshell. But not only will the currently untitled movie heavily focus on Quinn, but also follow Batgirl and the Birds of Prey.
Little is known about the project as it stands, including its screenwriter, but THR is reporting the project came to the attention of the studio via Robbie, who became passionate about DC's stable of female heroines and villains while researching for her role in Suicide Squad.
DC sports a large female fan base because of characters like Batgirl, the Birds of Prey (a team of female crimefighters in Gotham City), Poison Ivy, and Harley Quinn, a creation of Paul Dini for the Emmy-winning Batman: The Animated Series, which aired in the early '90s.
A Harley Quinn movie is an obvious choice, given the character's popularity, but she's also not a ubiquitous household name, like Wonder Woman, to those outside fandom. But once upon a time, Iron Man was a B-level comics character until Marvel's Iron Man starring Robert Downey Jr. propelled him to A-list recognition. Ayer's Suicide Squad, if successful, can easily replicate that success, given Robbie's performance as Joker's main squeeze.
Suicide Squad will release on August 5.