A Breakdown of Desiigner's 'Panda' Music Video
A lot of dabbing and a little bit of Kanye West, but no panda bears.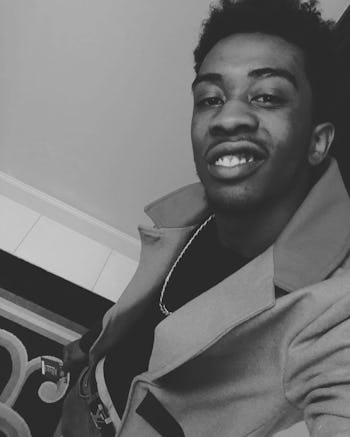 Desiigner's Facebook page.
Since the December release of "Panda," Brooklyn rapper Desiigner has been on an uphill climb to scale the Billboard Hot 100 chart. Along the way, certain events may have helped: Kanye West's interpolation of "Panda" on part two of "Father Stretch My Hands," and a migration to West's label imprint, G.O.O.D. Music. Sounding like Atlanta rapper Future has been a curse and a blessing for Desiigner, and he's also enjoyed playing troll to Future. In four months, Desiigner has made his way to the No. 1 spot on the Hot 100, making it the first rap song to claim the crown since Jay Z and Alicia Keys's "Empire State of Mind" in 2009–And he's done so without a music video – until now.
Desiigner finally released the official music video of "Panda" late Monday night, May 10. Unfortunately there aren't any real pandas in the video. (Yes, I know he's not talking about real pandas, but a girl can dream). Here's a breakdown of the "Panda" music video, premiered exclusively on Tidal (of course, because Kanye.)
0:32-0:36: Desiigner is walking through the streets looking for someone — no, trouble? He carjacks a car at gunpoint to later use as an escape from the police.
0:39-0:49: A Desiigner video wouldn't be a Desiigner video if he wasn't dancing erratically as he does live. This is when the dancing begins.
0:53: And this is when the dabbing begins.
2:25: Wait there is a panda… painted on a girl's twerking booty, though.
2:32 And we're back to dabbing in the streets.
2:52: Kanye West makes an appearance, patrolling the streets while driving a dabbing Desiigner around.
3:18: Kanye West refuses to dab, but that doesn't discourage Desiigner.
3:29: Finally 'Ye and Desiigner have some fun. I'm not going to lie, it doesn't compare, but 'Ye's smile while driving, reminds me of the music video to 'Ye's and Jay Z's "Otis."
"Panda" ends with Desiigner painted as, well, a panda bear, seeming to get in some more trouble.